How to get Twitter Followers for Free 2021, Fast and Legit Way to gain more Twitter Followers
Date: 2021-07-14 08:35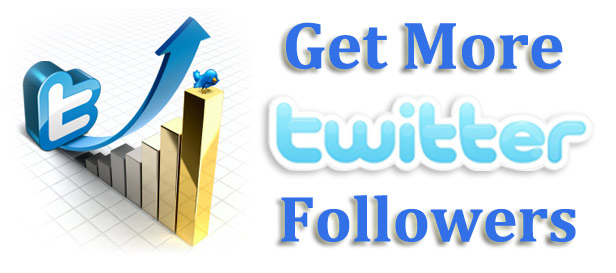 How can I get 1000 followers on twitter? How do you gain Twitter followers fast? How can I get Twitter followers fast for free? Obtaining a high number of followers is a landmark goal of many Twitter users. So, we write this article to help you increase Twitter Followers!
Optimize Your Twitter Bio
Make sure that your account's identity and voice has great branding. This means that you should have a bio that effectively tells other people about your or your business, who you are, and what you do. It should also include a link to the landing page or website of your company. It is important that the bio has a consistent tone so that other people can clearly understand what your company is about. You can even use popular hashtags in it as well to attract searches via Twitter to your account's profile.
When in Doubt, Tweet More Often
Versus the likes of Facebook or Instagram, Twitter requires a more aggressive content strategy. According to data by CoSchedule, the "sweet spot" is anywhere between three and seven tweets per day to maximize engagement. Some brands tweet as often as 15 or 20 times per day, though, so context and competitive analysis are important here. But given how quickly the platform moves, brands can always err on the side of posting more often rather than being reserved. The key is to not only promote yourself. The good news? The possibilities for filling up your content calendar are seemingly endless. Tweets from your followers. Relevant industry articles. Buzzworthy stats. Breaking news. Personal updates. The list goes on and on. Filling up your Twitter feed with fresh content lets potential followers know that you're active, engaging, and well, worth following.
Be active
Twitter is a highly dynamic social platform that can handle a massive volume of tweets every day. In a platform where thousands of tweets are posted every minute, every tweet presents an opportunity to increase your visibility. For this reason, those looking to gain more followers should be tweeting actively. If your Twitter followers realize that you never post updates, they are more likely to unfollow you. However, you should be careful not to overwhelm followers with too many posts. A great way to manage your tweets is by using a social media scheduler to post your tweets when followers are more active. This way, you can plan ahead and tweet high-quality content at times that work best for your audience.
Get Involved in Twitter Chats
Twitter chats are a great way to find people of similar interests and gain followers. You'll likely want to follow them back or follow them first to catch their attention.
·A couple of warnings about Twitter chats:
·Warn your followers you're going to be involved in a chat as it can overrun their stream
·Don't hijack the Twitter chat, let others talk
·Never post links to your products in a Twitter chat -- unless asked
·Remember everyone can see -- so tweet wisely
Get verified
While Twitter originally intended the blue checkmark to be a safeguard against confusion and bad behavior, it's become a de facto status symbol. (Note that as of early 2019, the verification process is on hiatus, but keep checking back!)
Link to your Twitter profile from everywhere
Let people know you've active on Twitter by linking to your Twitter bio every chance you get. Here's a quick list of places where you can link to your Twitter account.
·Your website
·Your email signature
·Your other social profiles
·Your bio at the end of articles
·Your presentations
·Your physical signage
You can also choose to buy Twitter Followers at Z2U.com, cheap, fast, instant delivery! Purchase with PayPal, Paytm, Apple Pay and more now!