Slay the Spire Guide: How to Unlock Act 4 and get Keys & Rewards
Date: 2020-07-22 08:43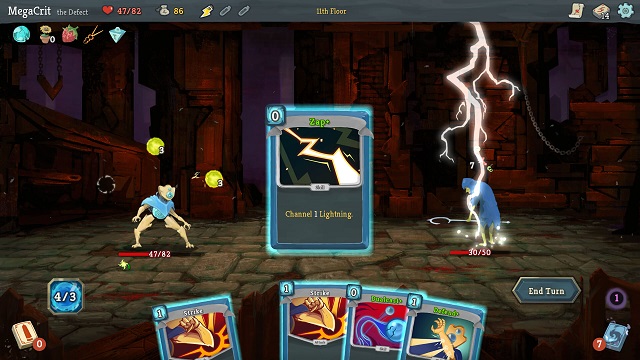 To access Act 4, you need to defeat the Act 3 Boss at first. For all the hundreds of hours some players have sunk into the game, learning how to unlock and beat the hidden Act IV elite enemies. To help you play easily with act 4, we list some useful tips to help you!
How to Get to Act 4 in Slay the Spire?
The first step in unlocking Act IV is pretty straightforward. Just beat the game for the first time by defeating the Act III boss, with each of the first three characters: the Ironclad, the Silent, and the Defect (the Watcher and presumably any characters added in the future won't be necessary for this requirement). Each of the three has a very different set of abilities, mechanics, and styles of play, so don't be discouraged if this first victory takes a good handful of runs. Experiment with different builds, learn the ins and out of different card and relic interactions, and get a feel for what strategies work because from here each run will only start to get more difficult. Each character's victory earns a different key, and once all three keys are unlocked, they all become available to acquire in future runs.
How to find Slay the Spire Act 4 Keys?
To find the first key, the Ruby Key, you're going to need to make your way to a resting place and look out for the "Recall" option. Using this will allow you to acquire the Ruby Key and add it to your inventory. Next up is the Sapphire Key. This key can only be found inside of a chest, which means you're going to need to explore the map until you happen across it, as the chest's location can change with each run. Finally, the last key, the Emerald Key, can be found by fighting and defeating a "marked" Elite enemy. Completing the fight will reward you with the usual trinkets, as well as the Emerald Key.
The three keys need to be captured on each new run in order to access act 4. However, you don't have to take them at the first opportunity. For example, the key you get instead of resting/upgrading could be obtained at any campfire. There is one elite in every act that will be tagged as the "special elite". ANY non-boss chest (including ? chests) can get the third key (so you can wait for a useless relic one).
Ok, you now know how to unlock Act 4 and get Keys & Rewards in Slay the Spire! By the way, if you need to buy Slay the Spire Steam CD Key, you can also come to Z2U.com for help, instant gaming, cheapest price!