Aion Classic Features Overview: Classes, Key Features, Subscription and more
Date: 2021-06-25 08:44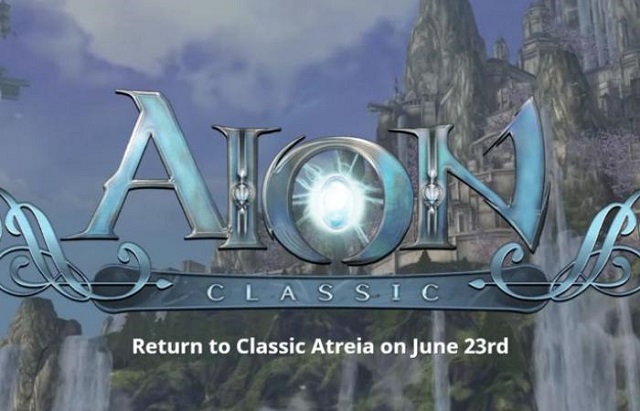 The Aion Classic has been launched on June 23, 2021, bringing many more new features. Aion Classic NA is a new classic mode for the Korean version, this article is going to talk about the Classes, Key Features, Subscription and more of Aion Classic.
Aion Classic Classes
Aion Classic brings back the original four core classes of Warrior, Scout, Mage, and Priest with all of the balance and progression of the original launch, as well as each class's two ascensions. It features slower progression, dungeons from days gone, and a return to hunting zones of the past. However, one of the biggest changes that NCSoft has made to Aion Classic concerns the PvP balance and the siege system.
Aion Key Features:
Loads of Content – game is updated with large patches, where level cap is raised and new zones/continents are added.
Extensive Character Creation – one of the most detailed character creation processes in MMORPGs.
Tons of Features – Aion has many different in-game systems that offer a variety of options, from mounts, pets, plastic surgery, gender changes, professions, and more.
Unique PvPvE – fight against your enemy faction while also fighting against NPCs in The Abyss.
Great Soundtrack – awesome music will accompany you as you explore Atreia.
Aion Classic Subscription
Aion Classic will have a subscription-based model for players as well as a free to play option. By purchasing Siel's Aura with real money, players will be able to buy recurring subscriptions of 30, 90, or 365 days. There's also a 3-day pass available. The free option for players is available to everyone, but those players will gain experience slower than subscribers. Aion Classic will also have a Battle Pass, the Daeva Pass, which provides extra quests and rewards, and its own premium currency, Quna, which can be used to purchase cosmetic and consumable items, account services, and unlock the premium Daeva Pass tier.
Level 50 Player Cap
Aion Classic features slower progression, dungeons from days gone, and a return to hunting zones of the past. Take to the skies with wings to explore the massive world of Atreia.
Z2U.com provides cheap Aion Classic Kinah NA for Sale, which allows you to gain some advantages in the game quickly. To play well with the game, you need Aion Classic Gold to purchase items you want! We Z2U.com is the best place for you!