Conqueror's Blade Celebrates Birthday with Events and Free Armor, and Cosmetic Outfits
Date: 2021-06-07 08:42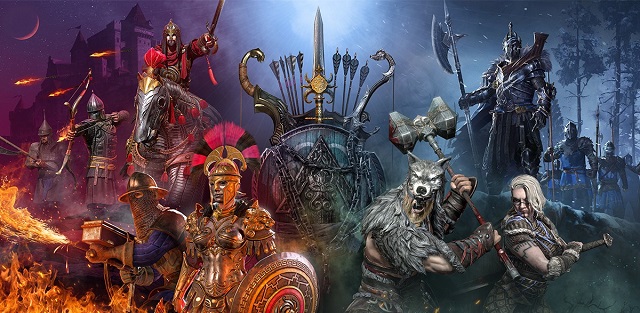 To celebrate the second anniversary of Conqueror's Blade, the developer Chinese studio Booming Games launch multiple events and sales for players.
Booming Games' proprietary engine, CHAOS, delivers a seamless experience, even with thousands of troops onscreen at once, as well as authentic effects, such as fire and explosions, and diverse weather events, including thunderstorms and sandstorms. Stunningly detailed graphics replicate the weapons, armor and equipment of actual medieval troops. The game requires strategic thinking and skillful use of resources, as players must deploy the best army for the battle at hand from a wide selection of both Eastern and Western Legions, powerful Generals, and thousands of weapons.  Battles are fought in a vast sandbox landscape several thousand kilometers wide, where players seek to conquer lands and reign over their own Kingdom. Mirroring our own world the terrain features high mountains, deep rivers and fierce deserts, and populated by a variety of nations and cultures. Players may acquire territory to build their own House and Kingdom and fight to defend them.
To celebrate the second year of conquest, players can earn the legendary Seidr Druid Hero Attire, plus druidic cosmetics for mounts and units, by completing a gauntlet of limited-time challenges (no purchase required). Twitch Drops return, offering explosive rewards and an exclusive title to all viewers. Players can complete special quests while taking advantage of 40% XP bonuses from battles, making it easier to master new weapons and tactics. There's also a special currency to earn and exchange for rewards, with daily login gifts also available until June 23.
Finally, to quantify Conqueror's Blade's most recent year, My.Games and Booming Tech issued an infographic detailing all the carnage that came with it. That included four seasons, two new nations (Turkey and Poland), 13 million battles, 56 million level-ups, and 185 million player heroes and 445 billion AI soldiers slain. If that's how many died in just one year, imagine how it will go if the game lasts as long as the Hundred Years' War.
By the way, there are three main currencies in the gameplay, Bronze, Silver and Sovereigns. Silver may be the king of currency in Conqueror's Blade. If you want to buy cheap Conqueror's Blade Silver Coins, the Z2U.com secured marketplace is your best choice!