Garena Free Fire Ob27 Update: Top 3 Pets that suits Character Chrono in Free Fire
Date: 2021-04-21 08:33
The Free Fire OB27 update has brought many new elements to the gameplay, including new characters (Xtrema, Mohammad Ramadam), weapons (KORD, Side Weapons) and new pet(Moony). Pets are used to improve the player's gameplay, Chrono is one of the game's most powerful characters, and this article is going to talk about the top 3 Pets that suits Character Chrono in Free Fire.
The best Free Fire pets to pair with Chrono after the OB27 update
#1 - Rockie
Rockie is an excellent companion for Chrono. Its skill is called Stay Chill, and it will reduce the cooldown time of Chrono's enabled active ability by 6% at its default level. Thus, it improves the nerfed ability of Chrono and makes him regain his original skill from before the update. When maxed out to pet level 7, Rockie will reduce the active capacity cooldown period by 15%. As a result, Chrono can use his powers more often instead of being hampered by the huge CD period.
#2 - Spirit Fox
Spirit Fox, as the name suggests is a fox pet in Free Fire. It has this glorious look that makes the players want to equip it. At the same time, it also has an ability named "Well Fed". It restores 4 extra HP in the players while using medkits. However, at the max level, it restores extra health up to 7 HP. Unlike DJ Alok, Chrono is a type of character who requires medkits to heal himself. Spirit Fox can provide him with the same, it provides extra HP which as a result, makes it the perfect pair.
#3 - Detective Panda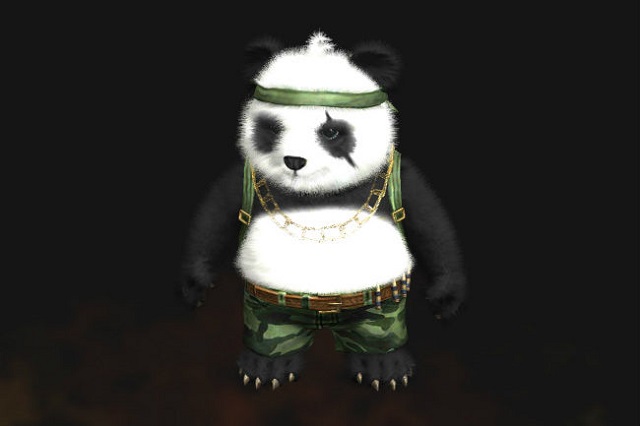 Panda's blessing is the name given to this pet's skill, and when player hit an opponent, they gain 4 HP. Therefore, for every kill, Panda instantly restores Chrono's HP. When Decetive Panda maxes out completely (pet level 3), users can gain 10 HP for any kill, in this way, Chrono can quickly heal HP with each kill he makes.
Each pets has different ability in Free Fire, choose the right pet to fight for you is an important lesson! If you are playing in Chrono character, you can try these three pets we list above! And if you want to top up Garena Free Fire Diamonds, we Z2U.com can also provide help!