How to Get Discord Members Fast: Best Ways to Increase Discord Members for free
Date: 2021-07-19 08:50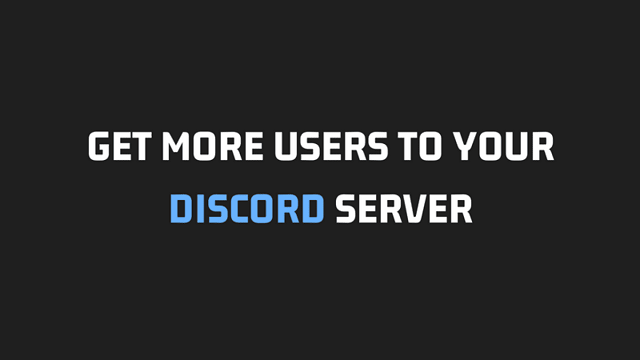 If you want to expand your server's userbase and increase your server's reach, this guide exactly for you to help you to gain more members on your Discord server.
Concentrate on your Server's Description
Some server listings have server descriptions with little or no information about the server. In order to trust your servers, most members look to your server's description. Hence, a server with no description will not attract potential members.
Make certain that the description of your server adequately contains:
· The goals of your server
· The members it wants to join
· The concerns it serves
Branding Is Essential
That's right, your Discord server's logo can have a huge impact on whether a user will join or not. When you list your Discord server in online server listings, your server's title and logo will often be the first thing a potential member will see. Make sure your logo reflects the personality and aesthetic of your Discord server, and that it's professional also. There's nothing worse than a poorly designed logo, or worse still, no logo at all!
Gain link rep
Link rep is what I like to call the number of people who have clicked your invite. What I recommend doing is getting your mods to create permanent invite links and you can pin them to your staff channel. When you are doing advertising research, try using different links in each source so you can see what works well and what doesn't work at all.
Join Advertising servers
You don't have to get off Discord if you want to grow your server. Like gaming and other niche servers, advertising servers also frequent Discord. Not only do these servers help you advertise your unique community to a wide audience, but they also provide you with additional tips and tricks to further grow your brand. But before you think about enticing people to join your server, remember to read each server's guidelines though! Some servers are strict when it comes to post formatting, and you wouldn't want your effort to go to waste when a Bot ends up removing your post because it didn't meet the minimum guidelines. This includes adding a permanent invitation link, a brief description of your server, and the like.
Finally, you can buy cheap Discord Accounts with Members at Z2U.com, which is really the best and fast way to gain your Discord Member with instant an fast delivery, lowest price ever!