Call of Duty Modern Warfare 3 Guide: How to Level Up Fast in COD MW3
Date: 2023-11-08 09:20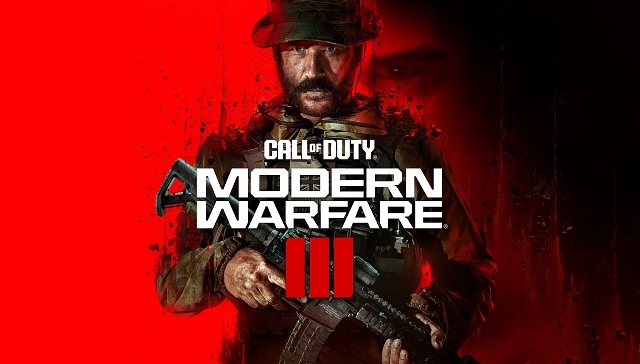 With the coming release of Call of Duty Modern Warfare 3, more and more players are wondering more news about it. In the latest open beta of Modern Warfare 3, some players have found several leveling tips in the game. Do you want to know how to level up fast in COD MW3? Players can get Cheap COD MW3 Accounts and defeat more enemies in battle. 
How to Level Up Fast in Call of Duty Modern Warfare 3
Complete Daily Challenges
Completing a Daily Challenge will reward you with 2500 XP. You can find these on the top left corner of the multiplayer lobby screen. Take note that you can only do a maximum of three challenges per day, and the tasks listed here rotate on a day-to-day basis.
Use Double Player XP Tokens
When grinding XP online, be sure to use Double Player XP Tokens to temporarily gain levels significantly faster than normal. The effects of using token last for 1 hour which is more than enough time to level up a few times, especially during the early stages.
Double Player XP Tokens (as well as Double Weapon XP Tokens) are obtained as rewards via progression, including beating certain campaign missions throughout the game.
Be Aggressive with Your Skillset
Camping is never the answer. Not only because it rarely benefits the team, but also because it rarely provides the raw XP that playing more aggressively will. The caveat here is that you need to know how aggressive is doable for you. But you do need always be close to the action so you can get the streaks and objective points necessary to level up as fast as possible.
In a worst-case scenario, be slow-aggressive. That is to say, play a little less aggro, holding down sightlines around or in the objective instead of constantly moving around the map. Careless aggression is also liable to get you killed, as one of those players who does want to camp will probably catch you eventually.
Eliminate or Assist in Enemy Kills
Killstreaks are also an excellent resource of XP, giving you more opportunities to earn points. Operators can simply turn on Killstreaks like UAVs and Counter UAVs, which will produce XP consistently while it is active. Others can help you take/slow down foes to give you additional points with each elimination.
Some modes, including Kill Confirmed and Domination, offer even more XP than Team Deathmatch and Ground War. In particular, Domination will reward you every time you defend the base, leaving you with a ton of points by the end of the match. Players can also familiarize themselves with the layout of the maps to maximize their experience.
Play the Objective
Perhaps the easiest way to level up fast in Modern Warfare 3 is by playing the objective in Domination, Hardpoint, and Kill Confirmed matches. Sitting in the hill and capturing flags adds additional XP to your score, allowing you to climb the ranks quicker than avoiding them and gunning for the most kills.
We recommend Kill Confirmed as you can earn XP from collecting tags from your own team in addition to the enemy.
Weapon Challenges
Alongside the regular challenges in Modern Warfare 3, you can earn huge amounts of XP by using any weapons that feature in the arsenal. Weapon challenges typically range from scoring a specific number of longshots or even scoring headshots.
In most cases, the challenges will reward 10,00 XP so they're definitely worth completing as fast as possible.
If you are still looking for ways to level up fast in Call of Duty Modern Warfare 3, you can experiment these tips in the game. And you can also Buy Call of Duty Modern Warfare 3 Accounts to join in the game earlier than others.