Diablo 4 Open Beta Guide: Diablo 4 Early Access and How to Join in the Open Beta
Date: 2023-03-15 08:42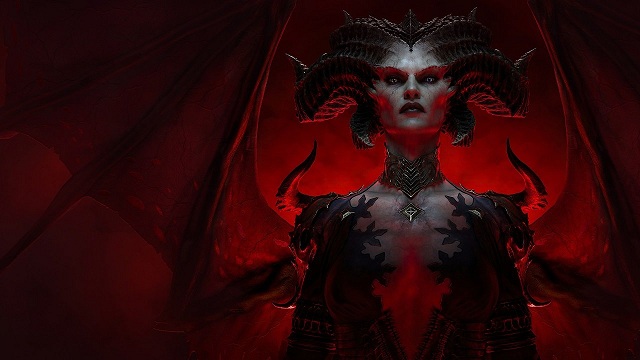 More and more Diablo series fans are eagerly waiting for the release of Diablo IV. As the latest version of Diablo IV, this game has attracted a lot of attention on the internet. Many players want to join in the Diablo 4 Open Beta and experience this game earlier than others. So, do you know Diablo 4 early access and how to join in the Open Beta? You can read this article and know more information about it. Players can get Cheap Diablo 4 Gold at Z2U.com fast and purchase everything you want in the game. 
Diablo 4 Early Access
As it did during the development of Diablo II: Resurrected, Blizzard will host an early access weekend before giving everyone the chance to see the new game. The early access weekend will take place between March 17th and March 19th, and will only be open to those who have pre-ordered Diablo IV. A week later, the open beta begins on March 24th and is open to everyone.
The previews will be available on PlayStation 4, PS5, Xbox One, Xbox Series X/S and PC. Both will include access to the same amount of content. Specifically, you'll get the chance to play through the game's prologue and first act. That's the same part of the game Engadget saw late last year. Blizzard promised to share more information about the Diablo IV open beta during a livestream the studio plans to air on February 28th.
How to Join in the Diablo 4 Open Beta
For everyone, both Open Betas will require you to sign in with your Battle.net account, so you'll need one of those if you don't have one already.
If you pre-ordered the game digitally, you should (per Blizzard) get access to the Open Beta automatically on whatever platform you bought the game for.
If you pre-ordered the game elsewhere, you should have an Early Access code. For that, you'll need to do a few extra steps. Log into Battle.net with your account, enter your Early Access code, and choose your platform. On PC, that's all you'll need do — you'll be able to access the Open Beta on March 17. On PlayStation or Xbox, you'll get an email shortly before the Open Beta with another code to redeem on the PlayStation or Xbox store that will let you download the beta.
Diablo IV Will Not Be Coming to Xbox Game Pass
Diablo IV won't be coming to Xbox Game Pass anytime soon, with Blizzard confirming that it currently has "no plans" to add the highly anticipated ARPG to the service.
The to-the-point answer came from Diablo general manager Rod Fergusson, who took to Twitter to address the question. There never seemed to be any specific rumor or indication that Diablo IV would appear on Microsoft's service, but Fergusson said Blizzard received questions on the matter regardless.
Why Do you Need Pre-order Diablo IV?
The good news is that anyone who pre-orders gets early access to the game's beta. The full game arrives this June 6th, but there are two open betas. One runs from March 17th – 19th, which is for those who pre-order, and the second is for everyone, running from March 24th – 26th. So everyone who pre-orders can spend twice as much time with the beta. On top of that, pre-ordering will net you the Light Bearer Mount, for use within Diablo 4. But there's also more content on offer, depending upon which version you go for. 
If you have ordered Diablo IV, you just wait for the release date and experience this great game. And you can also Buy Diablo IV Gold to level up your characters fast in the open data and become the best player in the game.