Diablo 4 Best Class Guide: How to Select Best Solo Class for Open Beta in Diablo IV
Date: 2023-03-17 08:42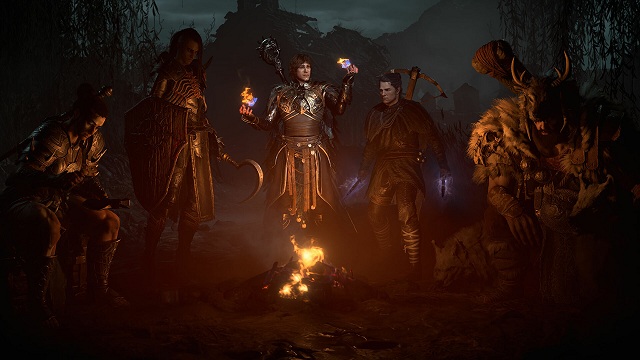 Diablo 4 Open Beta is available for players who have pre-ordered Diablo 4 game. Many players have joined in the adventure of Diablo 4. They have to choose one of the classes for their characters in the beginning of Diablo 4. Do you want to know the best solo class for Diablo 4 Open Beta? You can read this article and learn from the guidance. Players can get Cheap Diablo 4 Gold to unlock more items and gears for characters in the game shop.
How to Select Best Solo Class in Diablo 4 Open Beta
There are five classes in total, each of which has its own strengths and weaknesses. Generally speaking, certain classes are significantly stronger as a solo class, especially in the brief slice of content available in the beta.
Necromancer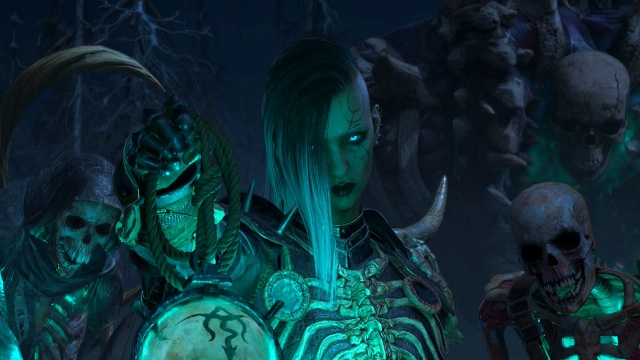 Pros: summons undead minions for assist, good self-heal, good AOE.
The Necromancer can be played as either a ranged or melee class depending on preference, and thanks to the book of the dead mechanic, has access to a huge number of strategies surrounding their undead minions. As a solo class, being able to stay at a distance and rely on your own personal (and highly customizable) undead horde is fantastic.
Abilities like bone prison and blood mist will help keep you alive, while your collection of big explosive spells like Corpse explosion and Bone Storm will go a long way in taking out big groups of enemies at once. A great pick for the solo player.
Sorcerer
Pros: Massive ranged spell-based damage, good crowd control, great AOE.
The Sorceress is the go-to class for crowd control and raw elemental damage. Wielding the power of lightning, fire, and frost, the Sorceress will be an important addition to any party looking to take down Diablo 4's biggest threats. Although the ability to decimate waves of enemies does come at a cost – the Sorceress has the lowest amount of health out of the three classes.
Unlike the Barbarian and the Druid, the Sorceress passively regenerates mana. As a result, only one of her Minor Destruction skills generate mana. When the Sorceress is fully levelled up, she can deal game-changing amounts of damage with her ultimate skills. You may struggle to play the Sorceress as a solo player due to her glass-cannon build, but there's no doubt she will be devastating in a party.
Rogue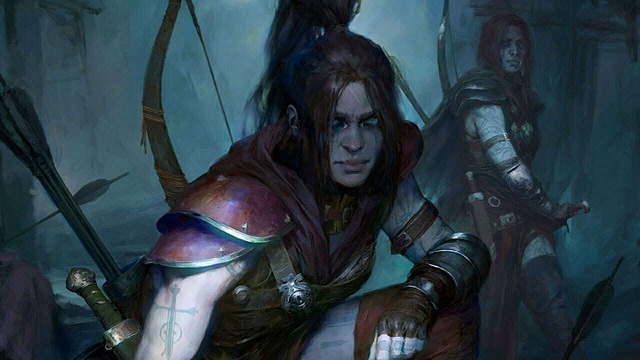 Pros: High damage at ranged or melee, high mobility, good crowd control, and a powerful boss killer.
The Rogue is your stealthy assassin class that has the highest single Target damage in the game and has a very fast moment speed as well. But this class is also known to be more of a glass Cannon, unlike the Barbarian the Rogue can quickly switch between melee and ranged weapons such as Daggers, Swords, and Bows.
Although at the start, the boss will not do that much damage but they will allow you to stay at a safer distance when fighting against harder enemies. We would say that you can think of the Rogue as a combination of the Diablo IV and Diablo Immortal Demon Hunter class. So then your primary stats for this class are dexterity to amplify your skill damage and improve Dodge, then strength to enhance your damage, and Health to increase your survivability. 
Barbarian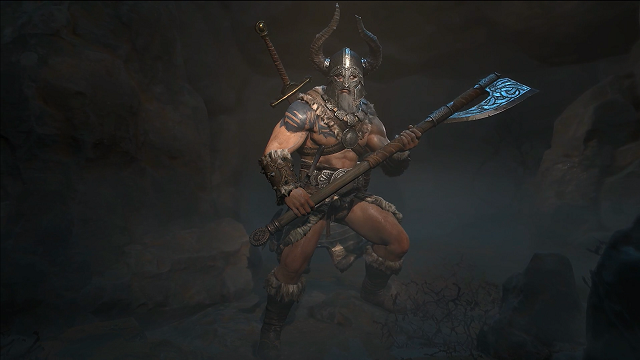 Pros: Massive melee damage, tanky, great AOE and single target damage, powerful self-buffs.
Barbarian is the strongest class in Diablo 4 in Early Bate. Equipped with party wide buffs, the Barbarian shouts offer incredible resource generation. The class also has passive fortify mechanics that will make you tankier than anyone else, this combined with the ability to equip four weapons at once make this class both tough as nails and deal incredible damage.
While every class has their own specialization system, the Barbarians Arsenal system gives them 4 weapon slots on your character not only is this useful when leveling when you might want to use your strongest weapon for all of your attacks, but when you start are collecting legendary and unique items, the bonuses on all of your weapon slots apply during combat. You can equip both a two-handed bludgeon weapon and a two-handed sword along with two one-handed weapons, this extra two-handed weapon that you can equip is extra strong because two-handed weapons scale most legendary powers at double the amount of their one-handed counterparts or the glove and ring slots. 
If players have access to join in the Diablo IV Open Beta and want to play solo class, you can select one of these mentioned classes in the beginning. In addition, you can Buy Diablo IV Gold to level up characters fast and explore more areas in the game.