Final Fantasy XIV Mount Guide: How to Get the Logistics Node Mount
Date: 2023-02-01 08:55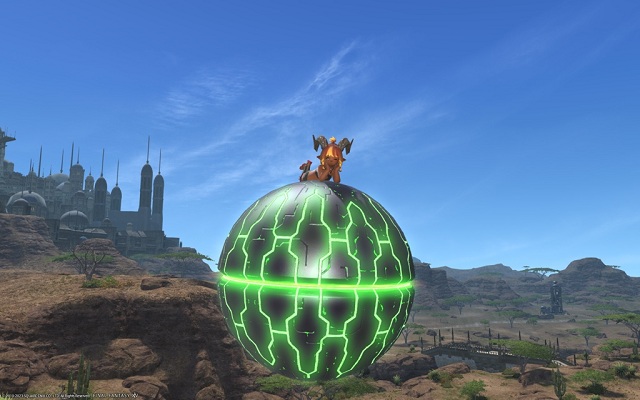 In Final Fantasy XIV, players are excited about traveling around the large continent with mounts. Every player is eager to get a cool mount in the game. With the latest update of FFXIV patch 6.4, players have access to get the Logistics Node mount. Do you want to know how to get this mount? You can read this article and learn from the guidance. Players can get Cheap FFXIV Gil to purchase good gears for characters in order to complete more quests in the game.
How to Get the Logistics Node Mount in FFXIV
Differently from some of the game's more conventional mounts, you will be able to get the Logistics Node Mount in Final Fantasy XIV by reaching level 15 in the game's PVP Series 3, which also debuted on version 6.3. You will be able to climb up the levels by taking part in any of the PVP modes currently available in the game.
Once you reach level 15, you will be able to get the new mount by simply opening your Character menu, heading to PvP Profile, and then going to Series Malmstones, where you will be able to claim all of the available rewards from Series 3, as well as those from Series 2.
How to Improve PvP Ranks and Earn Experience Points
The best way to reach this level is to grind out PvP in the two most common ways. First, take part in the Frontline daily roulette. This grants some bonus Series Experience over normal PvP Experience and other rewards. Next, you'll want to grind out Crystalline Conflict matches for the optimal Series Experience gains. 
You'll tend to gain a few hundred experiences per victory and less per loss. It doesn't matter if you grind Ranked or Casual, the series experience for wins and losses will be the same. As a result, the queues for both are quite reasonable. Many players could unlock this in just a few days using this method. Finally, remember this is a limited-time unlock. If you don't unlock this mount by the end of the PvP series, it's gone forever!
In all Final Fantasy XIV PvP modes, it is key to stick with the entire party - or alliance for Frontlines - and concentrate on objectives. A team can often sneak around and steal nodes, flags, or bases when the enemy is too focused on just fighting. Additionally, kills alone do not award many victory points.
Conversely, dying during PvP is very detrimental as it takes extra time to respawn and join the battle. If a fight seems impossible to win, it is better to simply retreat using a movement or teleportation ability.
How to Get PvP Rewards in FFXIV
To claim PvP rewards, all you need to do is open the character menu and select "PvP Profile," then hit the "Series Malmstones" button at the top of the window that pops up. Here you can see the reward for each tier and claim them. Once you hit Level 15, grab the Logistics Node Identification Key. Then make sure to head into your inventory and use the item to get the mount. 
If you really want to get the Logistics Node Mount in FFXIV, you need complete more PvP matches and reach the demanded level. In order to win more matches for XP, you can Buy Final Fantasy XIV Gil to level up your weapons or gears and improve capacities of characters in the game.