Lost Ark Game Guide: How to Level Up Your Character Quickly in Lost Ark
Date: 2022-02-17 08:41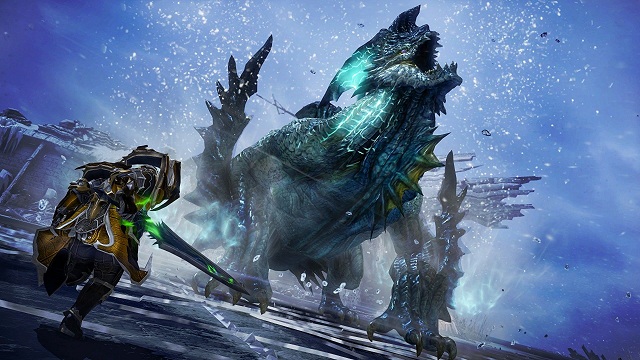 When players play the kind of MMORPG, they can't ignore the importance of leveling in the game. If they want to experience more challenging quests and earn more good rewards, they need to find ways to level up their characters as fast as possible. In Lost Ark, players can find various ways to upgrade their levels quickly. In addition, players can choose to buy Cheap Lost Ark Gold to purchase good weapons ore gear for characters, they can help characters improve the attack for bosses in the battles.  
In Lost Ark, the max level is level 50. Players start at level 10, so this guide will help you quickly jump from level 10 to level 50. When you reach level 50, you'll unlock endgame content, such as Chaos Dungeons and Guardian Raids, that you can farm to get the best loot.
How to Reach High Levels in Lost Ark
You Should Try to Complete More Main Story Quests
To level up quickly in Lost Ark always prioritize completing main story quests. As you progress through the game, explore new areas and level up your character, major story beats will unlock naturally. You'll want to go and complete these as soon as they're available, as they provide a decent chunk of experience.
If you're trying to hit max level as fast as you can in Lost Ark, so you can start working on some of the late game activities present in the game as fast as possible, you'll want to level with efficiency in mind. Lost Ark is filled with quests that you can spend all day completing, but doing so (while fun) can slow down your progress considerably.
You Should Ignore the Side Quests
The most important tip: Lost Ark is full of hundreds of sidequests. Most of them are also placed in a very user-friendly way: If you just accept a main quest, you can usually also accept two or three sidequests right nearby. However, the stinking normal side quests, which are only marked with a yellow exclamation mark, are not worthwhile at all. Since they offer much more experience points, you should mainly stick to the orange main quests – at least until you eventually get your own ship. Because then you have to follow the world quests marked with a light blue globe icon.
There are exceptions to the rule. Occasionally, when you enter a certain area, you will get an area quest that has a red quest marker and a time limit. You should always complete these, as the XP you receive is significantly higher than with other side quests. Also, be sure to complete the companion quest, which is unlocked early in the game after the demon attack on Prideholm.
You Need Defeat More Enemies During questing
There are many, many monsters to kill on your adventure through Lost Ark's gigantic world and while it may be tempting to hack through enemies as you go, it doesn't generate much XP and can be hugely time consuming. We suggest only tackling enemies when a quest asks you to, so you cash in the rewards at the end. Another simpler way of taking out large swathes of enemies for a healthier boost to XP is by using AoE damage. You can also tag monsters killed by other players to complete quest objectives quickly.
There are also other good ways that we haven't mentioned for players to level up quickly. If you have known these good ways to get to high levels in Lost Ark, you may have access to face more adventures in the game. And during accomplishing quests in Lost Ark, you can Buy Lost Ark Gold to equip some necessary items for characters in order to make them keep healthy in the battles.