Madden 21 Franchise Mode: News Update, Relocations, Future & More
Date: 2020-09-25 09:31
Madden NFL 21 is an American football video game based on the National Football League , which is developed by EA Tiburon and published by Electronic Arts. Since its release, the game received mixed reviews from critics, who praised its gameplay but criticized its technical issues. It also received criticism from players, who voiced their disdain with the lack of innovation compared to previous installments. In order to address some of the complaints, EA has given us a roadmap for post-launch Franchise Mode support to the fans with a promise of constant updates and tweaks this year. So what on earth will it consist of, and when will it come? Let's take a look together!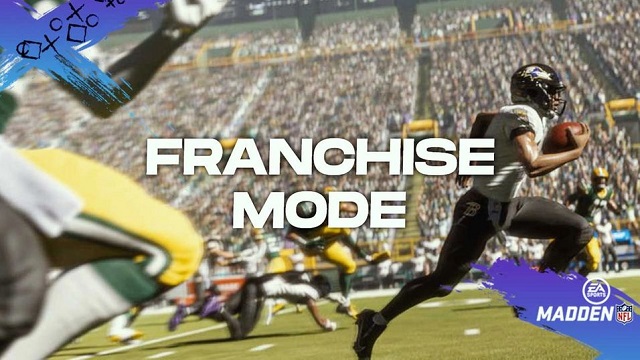 New Franchise Mode Update Revealed
EA has announced the first of three planned updates coming to Madden NFL 21's Franchise Mode which will include some requested features from the community. The following updates are planned for mid-November. Check out the following changes coming to Madden 21 below as revealed.
*X-Factor/Superstar Ability Customization: This highly requested feature by the community allows commissioners to assign X-Factors to any player via the edit player feature. Once a player has met the criteria to unlock an X-Factor ability, commissioners will be able to edit their player's Superstar abilities and Superstar X-Factor ability by selecting from those available within his position group. Users will have control over this functionality in both offline and online Franchises.
*Player Card Career Stats UI: A top community request for several years now, the team is revamping the statistics on the player card to include more context in season stats, like week, opponent, and outcome, while also providing what team the player was on for every year of their career.
*Dev Trait Regression Tuning: The team is doing tuning work to player development traits in Franchise mode to ensure a proper balance of Superstar and X-Factor players when progressing multiple years in a Franchise.
*Playoff Bracket: A visual playoff bracket will be added into the game that reflects the new Wild Card format, allowing users to see the full playoff picture.
Franchise Mode Relocations
There are many football franchises that could have brighter prospects where the grass is greener. For this reason, relocation is a popular front-office move in Franchise Mode.
For Madden 21, we've begun making guides for each major relocation city, and what they offer for your franchise.
Franchise Mode as a live service
The ability to deliver huge patches and updates to players post-release means that today, games are never truly "complete". Developers are always tweaking and fixing, or adding some new flair to their releases.This is how EA is approaching Madden 21. "The game you buy on launch day is only the beginning of the annual Madden NFL 21 journey. Our commitment to you is to deliver meaningful change to the game throughout the year."Meaningful change is a fairly vague term, but it certainly means fans can expect more than just roster updates, new scenarios, and new X-Factors in Madden 21 with some pre-launch support and plenty of post-launch. Many a little makes a mickle. More is on the way for Madden 21. We wait for more improvements for it!
Above is something we know about Madden 21 Franchise Mode updates. We will keep an eye on it! If there is something fresh, we show it up on our site. We, z2u.com, also provided online game transactions, such as game coins, items, packages and so on! We ensure that our price is the lowest you will find, our delivery is the quickest, and transaction is the securest! As is known, MUT Coins are a virtual currency used as a medium of trade in the game, essentially used for building their dream Team of MUT 21. You can also use coins to buy player cards, opening MUT packs and other items in Auction House. In order to enhance your adventure and set up a fantastic game, you are highly recommended to buy MUT Coins at z2u.com! 24*7 live chat is available for all of you. If you have any doubt, please contact us!