Minion Masters How to get Rubies, Best and Fast Way to get rich in Minion Masters
Date: 2021-11-02 08:44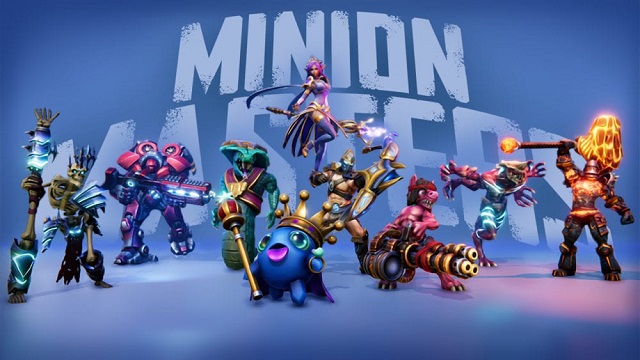 Money is the lifeblood of real world, it goes the same as the virtual world of Minion Masters gameplay! In this game, Minion Masters Rubies play an important role in in-game currency and can be used in almost everything! So, how do you get rubies quickly in Minion Masters?
Minion Masters Gold, Shards and Rubies
Minion Masters loot boxes are in the form of Tokens, which also comes in three different forms: Free Tokens, Power Tokens and Season Tokens. Gold is the most common and self explainatory currency in the game. Gold is used for purchasing Power Tokens and shop deals. Out of the three currencies, Gold is the easiest to accumulate: You get it just by playing the game (EVEN if you lose a game!), via Twitch Drops (explained in previous section), Free Tokens and sometimes even via Shop deals (free of charge).
Shards are the "dust" of Minion Masters, used to craft cards and to unlock new heroes. Shards are also used to boost your existing card's Glory (more on that later) and Wild Card count (how many copies of the said card you can include in a deck). Whenever you open a Power/Season Tokens, you gain a certain amount of Shards based on the card rarity: 15 on Common, 30 on Rare, 75 on Supreme and 300 on Legendary. Sometimes you can grab some freebie Shards on the Shop deals (free of charge, again).
Rubies are the rarest and the most valuable currency in the game. Rubies are the most used currency and with them you can buy Masters, Sands and Power Tokens. Its operation goes hand in hand with all the coins of the game, in fact, the operation of a coin goes hand in hand with another currency, what we mean is that using a coin will reward you with another type of currency. In the case of rubies, when you use Power Tokens to get cards, in addition to receiving the card you can also get rubies, however, this is not the only way you can get them.
How to get Rubies in Minion Masters?
In the case of Rubies, this applies to occasions when you use Power Tokens to acquire cards. In addition to receiving a new card and/or Shards, you'll also sometimes be rewarded with extra Rubies.
Unlike Shards, though, there are several other ways to acquire Rubies. We've listed them all below:
·Mayhem Mode, after a certain number of wins.
·As a reward for leveling up. For example, level 15 rewards you with 350 Rubies.
·Each season you'll be rewarded with Rubies for hitting a certain rank.
·From the in-game store as a free reward occasionally.
Finally, you can get rubies by purchasing Minion Masters Rubies at Z2U.com, where players can get Minion Masters currencies with the cheapest price ever!