MLB The Show 23 Guide: How to Play Well in Road to The Show Mode in MLB 23
Date: 2023-05-24 08:45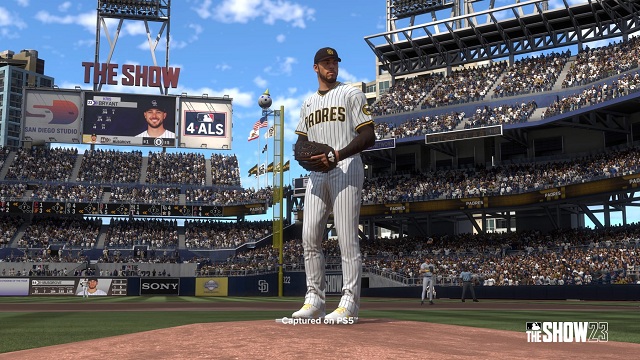 Many baseball fans are willing to become top athletes in the real world. While, it is not easy to achieve this goal. They choose to make it come true in MLB The Show 23. The Road to The Show Mode is a good way for players to become the top stars in the league. Do you want to know how to play well in this game mode in MLB 23? You can read this article for guidance. Players can use Cheap MLB 23 Stubs to unlock good equipment for players in the game shop.
How to Play Well in Road to The Show Mode in MLB 23
Build Your Ballplayer
The first major decision in Road to the Show is building your ballplayer. You can create a custom character or take control of a real player's career. Even if you aren't a fan of character appearance customization, playing as a custom character is recommended, and so is using a generic body type if you want to skip that part of the process.
Once you're happy with your player's appearance, it's time to assign their position. Creating a two-way player will ensure that you're getting the most out of MLB The Show 23 because you'll be hitting, fielding, and pitching, but if you aren't a fan of one of those areas of the game, you can select a specific field position or a pitcher.
Craft A Batting Stance
Making the best batting stance possible is critical to success. The stance makes a bigger difference than statistical benefits. And every player will want something different out of their stance. Take some time and really make sure to get this part squared away.
With a great stance, power hitters will start clubbing home runs with bad power attributes. Likewise, contact hitters can still hit for .400 in the minor leagues before they get their contact attribute going.
Use good equipment
You can equip different items in the MLB The Show 23 RTTS mode, and each of them modifies certain attributes. You may not have the best selection to start with, but you will receive better equipment and perks as you advance in the game. Keep updating them to take advantage of more effective combinations.
Play More Matches
Every action earns you experience points and enhances a certain skill that may be examined after a match. Determine your baseball player's RTTS improvements from the details and examine their strengths and weaknesses. You will show consistent improvement as long as you engage in strategic gameplay.
Take Suitable Settings
When it comes to fielding settings, every semi-serious player is going to use drifting ball. But not all of the others are so cut-and-dry. Players should review the settings for the game regularly and, if something isn't working out, try a different one.
Perhaps the strongest example of this is the pitching settings. Pinpoint pitching is technically the "best" but the amount of human error possible can also make it the worst. Revisit any settings that aren't working out and change them.
When you are playing MLB The Show 23 Road to the Show mode, we hope that these tips may help you a lot. And you can also Buy MLB The Show 23 Stubs to upgrade your equipment or player ratings quickly in the game.