Rainbow Six Siege fourth expansion: Operation Shifting Tides
Date: 2019-11-07 10:51
In Tom Clancy's Rainbow Six Siege fourth update in 2019, Ubisoft has unveiled Operation Shifting Tides. It is also the last update in 2019, which will add two new Operators and a map rework. Let's see it in details below.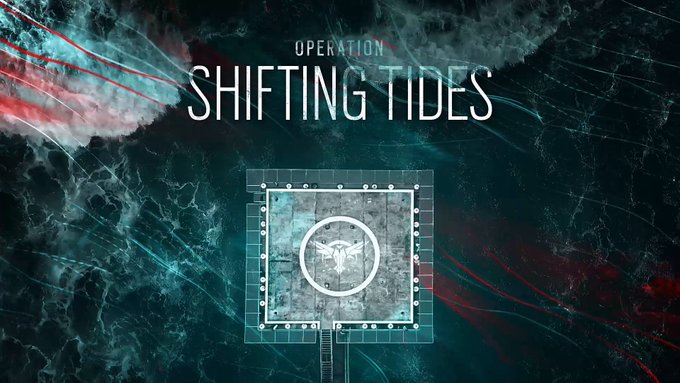 First outlined via its Year 4 roadmap back in February, Shifting Tides looks to pack two fresh Operators, hailing from Indian and Kenyan counterterrorism units. An alleged Indian attacker will provide a new Thatcher alternative, equipped with anti-gadget launcher comparable to the handheld EMPs. The Operator will also reportedly debut the game's first bolt-action rifle, forging the second sniper role on offense. An accompanying Theme Park rework also lies on the table, continuing an initiative of revisiting existing maps with improved layouts and visual palettes. The first teaser has now debuted, via the official Rainbow Six Twitter account.
Ubisoft is yet to detail either Operator beyond nationalities, though reputable leaks provide an alleged overview of internal plans. Headlining attack looks to be a new Indian sniper with anti-gadget capabilities, primarily serving as the first Thatcher alternative. The existing SAS Operator boasts unmatched electronics denial via handheld EMPs, with increasing value as new defenders hit the scene. Shifting Tides's attacker looks to deliver similar functionality via a compact launcher, charging up to eradicate nearby gadgets.
If we follow the release schedule of recent seasons, the Rainbow Six Siege Shifting Tides release date is December 2, 2019 – the update will likely hit test servers and remain there for three weeks before Year 4 Pass holder are able to play the new ops in ranked.
Theme Park, is getting a rework. We don't know much about how the map will change. However, previous reworks like Kafe and Kanal have vastly improved on the originals. Also confirmed is a full-sized battle pass. This was tested during the current Ember Rise season with the 'Call Me Harry' mini battle pass. The first attempt had players gaining points via rounds won, matches won, and matches lost.
We haven't seen anything about Season Four's event, but there's a good chance it could be holiday-based, like Season Three's Halloween event Doktor's Curse. Rainbow Six had a Christmas-themed event called Christmas Challenge all the way back in 2016, could it come back for 2019? Only Ubisoft knows for sure.
Let's the information we know all about Rainbow Six Siege Operation Shifting Tides. For more details, we should concentrate on the release date of this expansion.