Rainbow Six Siege Operation Vector Glare: Release Date, New Operator Sens, New Map
Date: 2022-05-24 08:35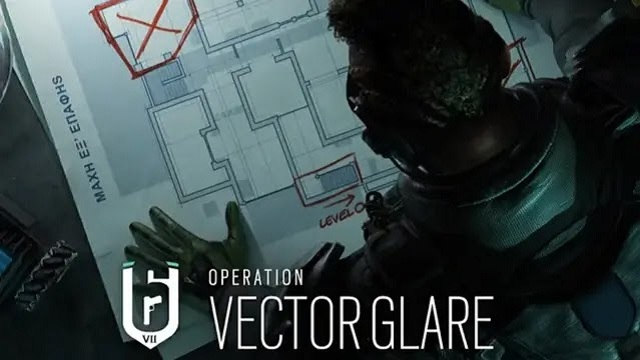 Players who like playing Rainbow Six Siege are really happy to hear about the coming release of New Operation Vector Glare. There will be a lot of changes in the new version of Rainbow Six. And they will have access to experience a new operator called Sens and new map in the latest version. If you want to know more about Operation Vector. You can read this article carefully. Players can buy Cheap R6 Credits to get more good skins for your characters or weapons in the game. 
Release Date:
The Rainbow Six Siege Operation Vector Glare release date is June 7, 2022. Operation Vector Glare has been confirmed as Rainbow Six Siege's next season, making it the second season of year 7 or Y7S2 for short. 
New Operator Sens:
Sens is a new Belgian operator with extensive experience with the Belgian Special Forces Group. Their R.O.U Projector System gadget is the perfect way to protect their team as they move throughout the map. The gadget travels in a straight line and drops small projectors along its path, creating a wall of light that blocks sightlines. Enemies can still shoot through the wall of light, and some operators can see through it with their gadgets or abilities. But Sens still provides excellent cover that can be essential in competitive rounds. 
Sens is a low-speed, high-health operator, meaning they move slow but can take significant damage. They're also equipped with the new POF-9 assault rifle and the 417 Marksman Rifle, and players can choose between the SDP 9MM or GONNE-6 as their secondary weapon. 
New Map:
Operation Vector Glare will bring with it the first new and exclusive Team Deathmatch map, Close Quarter. The new map will be set in Greece and it is called Close Quarter. The design of the map means movement is key rather than hunkering down and setting up a defensive position. With the Reputation System one of the penalties added will be Reverse Friendly Fire for those who take down teammates constantly. This penalty will only expire after multiple matches have been played by the offender without incident. Two new onboarding features are being added to Rainbow Six Siege through Operation Vector Glare. The first is Shooting Range where players can experiment with different loadouts, while the second is an Operator Guide which gives details about each character including their bios as well as how best to utilise them.
Reputation System:
As part of the Rainbow Six Siege Year 7 roadmap, Phase 1 of the Reputation System arrives this season to continue addressing player behavior improvements. In this update, Reverse Friendly Fire will be activated by default for those who injure too many teammates. Players will receive two warnings before the penalty is activated, and sanctions expire after playing multiple matches without injuring teammates. Further updates address those who misuse the match cancellation system by bringing more control to players throughout the process, from the initial request to the match cancellation itself. In addition, Privacy options are now available to all players in the Options menu.
In addition to these changes, Ubisoft revealed that it would be adding a shooting range to Rainbow Six Siege, allowing players to test out every weapon and Operator to gauge damage and recoil. In addition, match Replay will be available on consoles for the first time, saving up to two hours of gameplay for players to use how they choose, and more accessibility options, specifically for camera shake, are coming to the game too. 
If you want to experience more powerful weapons in Rainbow Six Siege New Operation Vector Glare, you can Buy R6 Credits to unlock them in the shop and use them in the matches against foes.