Roblox Best Survival Games Guide: Top 5 Survival Games To Play in Roblox
Date: 2022-06-10 08:34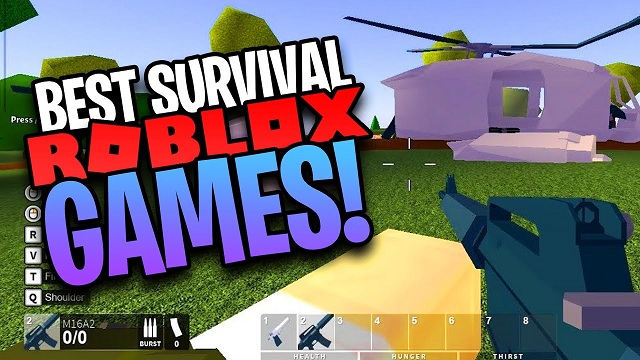 There are many different kinds of games for players to play in Roblox. And Roblox is well known for its scary and survival games. If you are searching for good Roblox Survival games, it is not easy for you to find the ones from enormous games in Roblox. In this article, we have listed some best survival games from Roblox, you can experiment these games on your Roblox Platform. You can Buy Roblox Robux to unlock good skins for your characters in Roblox, which makes you unique in the game. 
State of Anarchy 
Hunt or to be hunted! This is an open-world survival game with chaos and fights everywhere. It allows you to form a team or play alone, collect weapons and kill everyone before they kill you. With a vast variety of maps, there is so much to be explored and found. There are places like the village, military base, subway stations, jewellery store and much more. Taking clear inspiration from games like Escape From Tarkov and STALKER, you'll need to find and scavenge weapon pieces, manage your equipment and continue to survive on your own or with your friends.
Blacklands
This is another great survival game that is also very challenging as you need to face many different bandits while exploring. These are not some normal bandits but very deadly that try to kill you and loot all of your money and valuable items. On the other hand, you can do the same as well by killing and looting them whereas maps are very huge with lots of hidden items that can help you in your survival journey. The game is very difficult to play but things become more exciting when you play it with your friends.
Those Who Remain
Those Who Remain is a zombie-themed survival game. You may pick from eight distinct maps in this game, including The Mill, The District, The Cargo, The Bypass, and others. It gives you three weapons and three grenades to combat zombies with. Aside from surviving the zombie invasion, it also has a mission structure to set it apart from other zombie survival games.
It's a fantastic game to get enthusiastic about. There are eight different and wonderful maps to select from. There are 15 Zombie waves to avoid and survive. It also features fantastic weaponry, perks, and skins.
Handyman Survival
Armed with nothing else but your bare hands, you'll need to do whatever you can to survive on this island. Craft different items, hunt for food, and more in this exciting survival game. Offering great graphics, the ability to start up a tribe with your friends, and extensive moderation controls, you can make sure that you are surviving exactly how you'd like to. This is the definitive survival experience in Roblox.
Natural Disaster Survival
Natural Disaster Survival is a different and unique game from all the games on this list. It comes up with a distinct idea of natural disaster that the player has to survive instead of zombies and enemies. It gives this game a competitive advantage over others. It includes destructive earthquakes, volcanic outbursts many more disasters to survive. There are different maps the player will be placed in for each round to survive devastating disasters. This game also enables you to form a team to increase the chances of your survival by help each other go through these deadly disasters safely.
These five survival games are available for players to experiment in Roblox, and you can enjoy playing them with your friends. If you need Roblox Robux, Z2U.com sells them in cheap prices.