Roblox Sonic Speed Simulator Guide: How to Level Up Fast And Experience All Modes
Date: 2022-05-09 08:38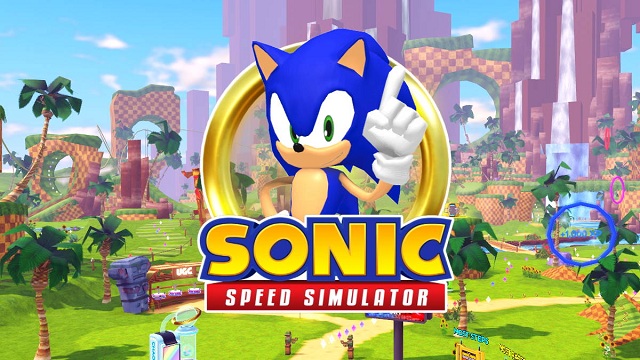 When it comes to Sonic Speed Simulator, it a free game in Roblox that made by the partnership between Sega of America and Roblox developer Gamefam. It is an open-world multiplayer experience where players can travel among four different areas because of the series. And it also brings RPG-like elements in this game. Players can level up their characters when they complete some missions. So, if you want to experience all four modes in this game, you need to know how to level up fast through reading this article. In addition, you can also buy Cheap Roblox Robux to get good skins for your characters in this game. 
How to Level Up Fast in Sonic Speed Simulator
Leveling is the main form of progression in Roblox Sonic Speed Simulator, and reaching higher levels faster means access to more exciting content. To level up in Sonic Speed Simulator, players will need to collect the colorful gems scattered about the first zone. Respawning XP gems will be readily available in Roblox. However, there is a route that fans can take to fully embrace the "gotta go fast" theme of Sonic Speed Simulator.
Select the Best Chaos
Chaos are pet companions that can help you collect a lot more XP than you normally would otherwise. So getting a good Chao is the key to success in this game, and to leveling up fast.
You can find the best Chao at the top of a loop next to a yellow 1500 XP ring in the spawn area. You will notice a vending machine with a huge 'CHAO' sign. go up and buy gold jewel bye for 1200 rings.
Next, Sonic Speed Simulator players should use the Rings they have accumulated at the gacha-like Vending Machines to receive Chao Pets and Trails. These two items are essential for multiplying the XP gathered during each run.
It is recommended to buy more than one and then evolve them through the Pets menu. If you did everything right, your Jewel Gold Chao will add an extra 25 XP and 5 extra rings, or 125 XP and 25 rings when it evolves. You should definitely have one if you're trying to level up fast.
Collect More Gems and Rings
If you want lots of Rings quickly, you'll want to keep an eye out for Obby Rings. They look like giant Rings with words in them, so they're hard to miss. They'll take you to short obstacle courses with huge Ring prizes at the end. The best part is that you can repeat them after their six-hour cooldown passes for more Rings!
If you want lots of XP quickly, look for some Sky Rings floating around. They're multicolored rings that have an XP bonus inside, and all you need to do to claim it is to go through the ring. You'll probably have to level up a few times to get enough speed and power to make it through them, but they're worth going after. Just like the Chaos Orbs and Rings, these will disappear once you collect them, but they'll respawn, making them a great way to farm XP.
After collecting several more routes' worth of gems and Rings, players should consider conducting a Rebirth. Rebirthing is a mechanic that resets one's level but allows them to keep the Chaos and Trails they've obtained from the previous playthrough. In other words, the leveling process will be significantly faster during one's second and third Rebirth. The goal of Rebirthing is to acquire five duplicates for each of the Chao Pets and Trails that the players have procured from the Vending Machines.
If players want to play well in the Sonic Speed Simulator, you can not ignore the importance of Leveling. You can read this article and find the right way to upgrade your character quickly. If you are lack of some materials, you can Buy Roblox Robux to purchase them easily from the shop.