Xbox Gift Card: How to Use Xbox Gift Card When You Receive them from Friends
Date: 2023-03-06 08:44
Gift cards are one of the most popular presents during the holidays. Players who are fond of playing online games on Xbox platform may receive Xbox Gift Cards from their friends or family numbers. While, if you receive the Xbox Gift Cards presents at the first time, you will be eager to know how to use them on the internet. We are going to tell you how to use Xbox Gift Cards in this article. Players can buy Cheap Xbox Gift Card at Z2U.com.
What Are Xbox Gift Cards?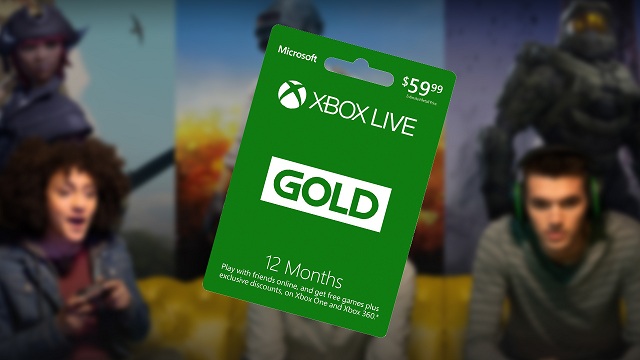 Xbox gift cards can be used to buy thousands of games, apps, movies, and TV shows. Even if you don't own an Xbox console, the credit from Xbox gift cards can be redeemed online in the Microsoft Store to buy games and movies on a Windows PC.
This makes an Xbox gift card an especially convenient and versatile gift for gamers and entertainment fans. Xbox gift cards can also be used to help kids manage their spending on gaming purchases and in-game microtransactions, and help adults avoid access to their credit card from an Xbox console.
How to Use Xbox Gift Cards
Whether you received an Xbox Gift Card, they both do the same thing: add funds to your Microsoft Account for use in the Microsoft Store on PCs or Xbox. Once you've redeemed it, that money will be added to your account and can then be used towards anything Microsoft sells in their shop.
This includes thousands of video games, video game add-ons and DLC, movies and TV shows, hardware like laptops, PCs, and consoles, accessories like headsets, keyboards, controllers, and more, and even subscription services like Xbox Game Pass and Xbox Live Gold. Many of our picks can be purchased with Xbox or Microsoft Gift Cards.
Normal Ways to Redeem Xbox Gift Card (Activate Code)
Here's how to redeem & activate Xbox gift card codes:
Log in to your Xbox 360, One, Series X, or S
Open "My Games & Apps"
Go to "Apps"
Launch "Microsoft Store"
Now on your controller, hit the "View" button
A bit down on the list you will find "Redeem"
Type the 25-character code into the box
Ignore the hyphens while typing in the code
The software will handle them automatically
Complete the next on-screen instructions
Your gift card will be redeemed now
You can also go to the official Microsoft redeem page
This is useful to redeem directly from your PC or mobile phone
On Xbox 360, open "Games & Apps"
Click on "Redeem Code"
Enter the gift card code now
Difference between Xbox Gift Card and Microsoft Store Gift Card
In terms of benefits, the Xbox Gift Card and Microsoft Store Gift Card are identical. When redeemed, both will add funds to the digital wallet of your Microsoft Store account. You can then use these funds to buy digital and physical products. 
The only difference is the branding as the Xbox Gift Card caters to Xbox One, Xbox One S, Xbox One X, Xbox Series S and Xbox Series X gamers while the Microsoft Store Gift Card is for general purchases from the online retailer store. 
So, if you are looking to gift an Xbox gamer with one of these cards, then you are better off going with the Xbox Gift Card. Keep in mind that you can't use these cards at a physical Microsoft Store location. Instead, the funds can only be used when shopping at the Microsoft Store website or app. 
If you have got a piece of Xbox Gift Card from your friends, you can follow the guidance to redeem them quickly and buy your desirable games on Xbox console. And you can also Buy Xbox Gift Card for your friends as presents on Z2U.com. There are different kinds of Xbox Gift Cards on the site.