Burning Crusade Classic Weapon Unlocking Guide: How to Get Deep Thunder in WoW TBC Classic
Date: 2021-06-17 08:49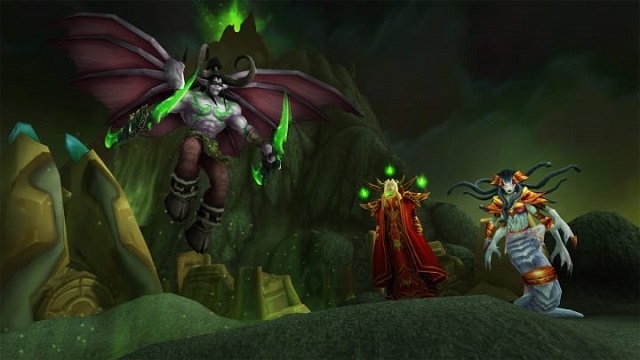 The Deep Thunder is a weapon added to the World of Warcraft: The Burning Crusade. This epic two-handed mace has an item level of 123. Here's how to get Deep Thunder in WoW TBC.
Deep Thunder Overview
·Item Level 123
·Binds when picked up
·Unique
·Two-Hand Mace360 - 541 DamageSpeed 3.80
·(118.55 damage per second)
·+37 Strength
·+37 Agility
·+55 Stamina
·Durability 120 / 120
·Requires Level 70
·Requires Master Hammersmith
·Chance on hit: Stuns target for 4 sec.
·Sell Price: 14g 92s 70c
Deep Thunder WoW TBC Classic: How to Get
Blacksmiths are the only people in the game that can craft this two-handed mace. Blacksmiths can obtain the pattern at various Weaponsmith Trainers in Orgrimmar if they're Horde or Ironforge and Stormwind City if they're alliance. Alternatively, Kradu Grimblade, the Weaponsmith Trainer, can be found in Shattrath City. Blacksmiths must be level 375 and have three components to get this weapon. First the weapon, Thunder, which can be crafted with 20 Primal Air and Water, six Hardened Adamantite Bars and 12 Khorium Bars. Once Thunder's crafted, they will require eight Primal Nether and ten Primal Mana. This weapon is one of the better weapons in the game for Warriors and Paladins to start with, with its chance to stun targets for four seconds on hit, it's a weapon any of those classes will.
There are many WOW TBC Classic Weapons for Sale at the secure marketplace Z2U.com, as well as Deep Thunder. You can also find flying mounts, gear, and other items here with lowest price, instant delivery!