FIFA 22 best young players: The highest potential young players to sign on Career Mode
Date: 2021-10-15 08:43
Career mode remains one of the most popular game modes in FIFA 22 -- especially with the addition of new player development and training options in this year's game. Having good youth prospects is just as important as having star players in FIFA 22 Career Mode, so it is the best time for you to know the FIFA 22 best young players.
Best young strikers in FIFA 22 Career Mode
If you're looking for a striker in FIFA 22 that is young, fun and ready to run, you'll want to snap up one of the players below fairly early on in your Career Mode. These are the players younger than 22 who have the best stats in the game, so they'll only get more expensive and harder to buy as you progress!
Erling Haaland – ST, age 21, overall 88, potential 93
Joao Felix – CF, age 21, overall 83, potential 91
Giacomo Raspadori – ST, age 21, overall 74, potential 88
Adam Jlozek – ST, age 19, overall 76, potential 87
Moise Kean – ST, age 21, overall 79, potential 87
Dane Scarlett – ST, age 17, overall 63, potential 86
Note: Kylian Mbappe is 22 years old now, so he's not technically a wonderkid anymore. But with an overall rating of 91 and a potential score of 95, he'd still be a great pick.
Best young midfielders in FIFA 22 Career Mode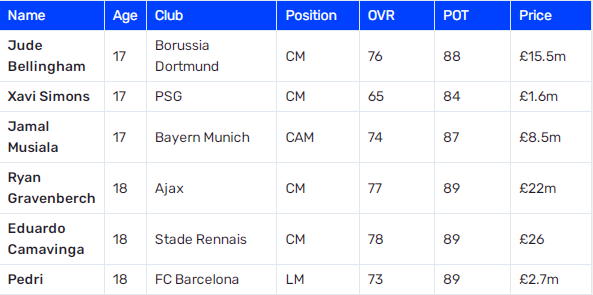 The midfield is the most versatile section of the pitch. It largely depends on the formation and shape of your team. Naturally, that means the kind of players you'll need depends on what formation and strategy you're going for. Some midfielders are excellent all-rounders, while others are better at attacking or defending. They're generally organized into CAM, CM, LM, RM, and CDM, depending on their strengths and weaknesses. Either way, no matter what you're looking for, our list will have someone that fits the bill.
FIFA 22 best young defenders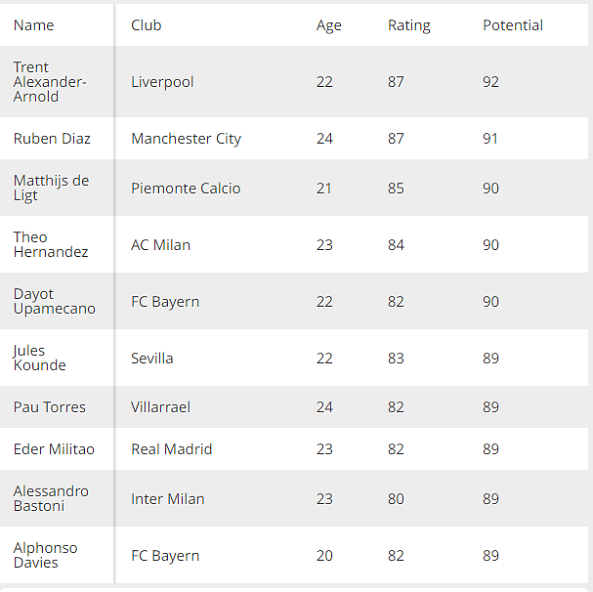 An incredibly strong mix of full-backs and centre-halves here, from which Sporting CP left-back Nuno Mendes narrowly misses out. The 19-year-old's overall rating can accelerate all the way from 78 to 88 – and you can purchase him immediately, despite being on loan to Paris St Germain in real life. For our money, the best value young defender is another who just falls short of the top ten: RB Leipzig centre-back Josko Gvardiol. Also 19, he costs just £12 million but can rise from 75 to 87 over future seasons.
You won't win anything with kids who are not these kids – that is, the very best young players you can add to your team in FIFA 22's career mode. By the way, do own these best young players, you need a lot of Cheap FIFA 22 Coins to sign on these players! For getting discount FUT 22 Coins, Z2U.com is the best place for you!