New World Weapon Tier List: What are the best PvP and PvE Weapons in NW Gameplay
Date: 2021-10-14 08:42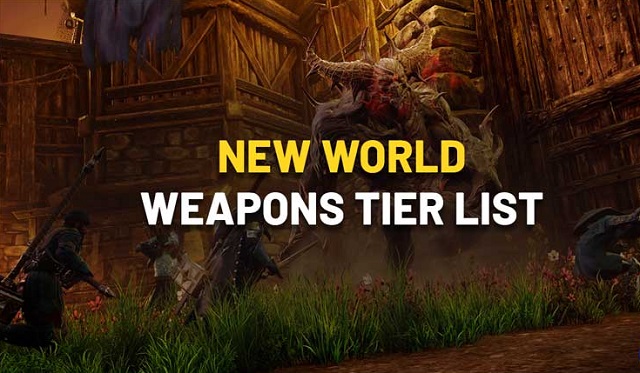 When you take in PVP and PVE battles in Amazon's New World, for seeking of the victory and you need best weapons to maximize damage! Here are the best PvP and PvE Weapons recommendation for you!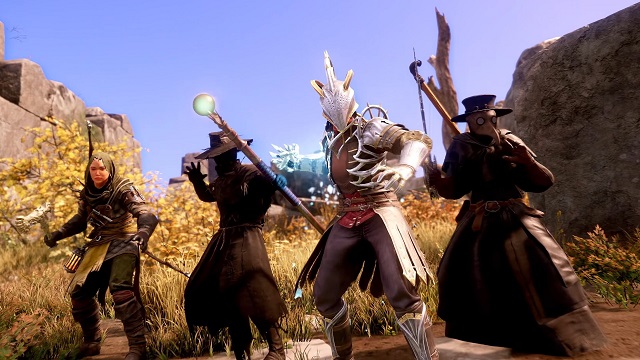 Best New World PvP weapons tier list
·S-Tier: Life Staff, Great Axe, Hatchet
·A-Tier: Fire Staff, Ice Gauntlet, Sword and Shield, War Hammer
·B-Tier: Bow, Musket, Rapier, Spear
When choosing PvP weapons, it's important to strike a balance between the potential to cause your enemies damage and the risk that a weapon will slow you down. Weapons with a slow sweeping attack or a single shot can be powerful in the right hands, but unless you have a strong party with dedicated support roles behind you, you really want to have a weapon that allows you to immediately defend yourself from counter-attacks. The Great Axe and Hatchet are almost universally agreed to be the best choices here, though I'm also partial to the offensive/defensive mix offered by the Sword and Shield. You also can't overestimate how useful a Life Staff will be in PvP situations, since it pairs a decent damage-dealing potential with the ability to heal both the wielder and their party members.
Best New World PvE weapons tier list
•S-Tier: Bow, Fire Staff, Hatchet, One-Handed Sword and Shield, Warhammer, Life Staff
•A-Tier: Musket, Rapier, Spear
•B-Tier: Ice Gauntlet
The reason for the above rankings is largely due to the importance of tanks for some of New World's most difficult content. The One-Handed Sword is the best tanking weapon in the game, as it is the only weapon that benefits from a dedicated shield. Moreso, a shield's defensive and crowd control (CC) capabilities make it perfect for controlling the pace of a fight. Not to mention some skills have a radius that makes it great for handling enemy NPCs in the open world.
After New World confirmed that healers are necessary for expeditions, ranking the Life Staff high up the New World weapons tier list makes sense. The reason why is simple. It is the only weapon in New World that can consistently heal allies.
Those are the best New World weapons, based on the weapon balance. If you're planning to start your adventures in Aeturnum, a lot of enough and Cheap New World Coins are required! And if you want to find the best place to purchase NW Gold, Z2U.com must be the correct site for you!