Metro Exodus Guitar & Teddy Bear Location: Where to find Metro Exodus Guitar & Teddy Bear
Date: 2021-04-26 08:39
Where is the teddy bear in Exodus Metro? Where is the guitar in Metro exodus? What do you do with the guitar in Metro exodus? This article is going to talk about the loaction of Metro Exodus Guitar & Teddy Bear and what is the use of them.
What is the use of Metro Exodus Guitar & Teddy Bear?
Guitar and teddy bear are special items in Metro Exodus. They're gifts for your crew mates which you can find in the Volga chapter. If you get them both, you'll unlock the Friend of the Crew achievement.
Guitar Location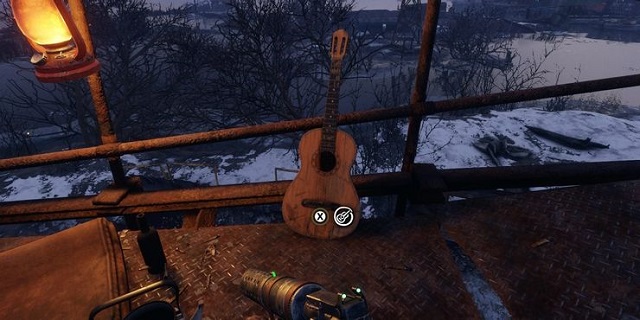 The guitar on Volga is on the southwest end of the main island. Players should travel along the shoreline until they spot a large electrical tower. Players should then walk up to the top level of the tower. There will be a few enemies paving the way, so gamers need to be prepared to take them out. At the top of the tower, there will be a room. Gamers should climb up the ladder in the room and the guitar will be on the edge of the platform resting against a rusty piece of metal.
Teddy Bear Location
Right at the beginning of your adventure in the Volga, you will come across a mother traveling with her daughter. The girl will ask you to find her a teddy bear. The teddy bear is in the southeast part of the map. However, these terrains are highly radioactive. Don't go there if your gas mask is damaged. To get the teddy bear, you will need to get on top of destroyed buildings. Demons' lair is on one of them. The toy is right in front of it. Approach the lair. If the enemies are still here, be careful. If they catch you, they will throw Artyom off of the building, killing you instantly.
Metro Exodus gameplay is now available on PC, PS4 & Xbox One, to enhance your adventure, you are recommended to buy Metro Exodus Accounts at secure trading marketplace Z2U.com, cheap, safe, fast, 24/7!