What does WeTV done to make the number of users increased by 12 times a year
Date: 2021-04-24 08:39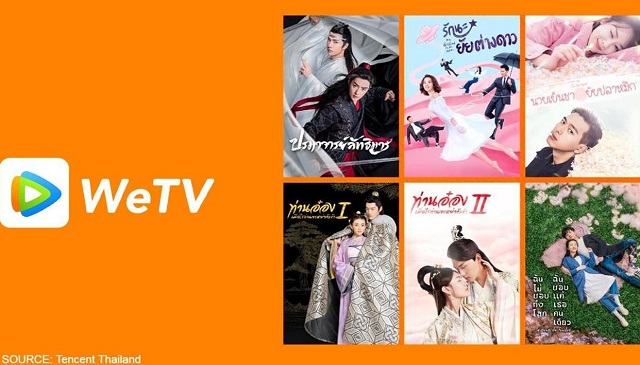 The past 2020 was a huge test for the whole world. How does humanity survive? How does life continue? How does the industry develop? These once-sounding very grand and distant issues have been thrown out to us one by one, and they have become realities that we really need to face now. This epidemic has doubled the pressure on all walks of life, and the video industry is facing unprecedented tests. However, under various unfavorable factors, the video industry still chooses to move forward against the wind.
According to data, as of June 2020, WeTV, a video streaming service platform launched by Tencent Video, has had an average monthly daily active user increase of nearly 12 times year-on-year. From a single category of ancient costume dramas to the diversified output of dramas, variety shows, documentaries and other content, Chinese content, Chinese culture, and Chinese manufacturing have increasingly become a powerful label and have received widespread attention overseas. It only landed in Thailand in June 2019. In just one and a half years, what has WeTV done?
Through localized subtitles and dubbing, WeTV has attracted many overseas users. After reducing its reliance on local new media and TV stations, WeTV conducts online and offline three-dimensional marketing and promotion based on the platform, so that more high-quality Chinese content can reach the most local users. As the first platform to systematically realize the centralized broadcasting of Chinese content, WeTV gradually allowed content to go to the sea to a more independent path, and at the same time, it continued to broaden the borders of going to sea. Nowadays, there are not only costume dramas that can go abroad, but modern themes, variety shows and documentaries have also opened the market overseas.
Building an international platform for cultural communication-It is very wise to choose Thailand as the first stop for Tencent Video to go overseas. Compared with other regions, the geographical relationship, cultural background, and values of Southeast Asia and China have a certain degree of compatibility. In the past, classic dramas of ancient costumes have also accumulated a certain fan base in Southeast Asia. Under such conditions, Chinese film and television content will be easier to "understand" and accept. After making a good start on "site selection", Tencent Video faced the problem of inconcentration of overseas content and poor landing effect. In this regard, Tencent Video obviously has its own thinking. The establishment of the WeTV platform successfully maximized the content advantages of Tencent Video overseas. On this platform, a large number of high-quality content that has been updated synchronously with domestic ones has been aggregated, allowing overseas users and Chinese users to achieve the same frequency. At the same time, Tencent Video also set up a local team, and gradually clarified the business context of overseas platforms through the insight and analysis of local users' interests and usage habits by the operation team.
Are you a fan of WETV? If you want to get privilege in this app, you can buy WeTv VIP Account at Z2U.com. Here, you can make an subscription of Wetv and become a VIP, cheapest price, instant delivery!