NBA 2K22 Release Date, Features, Consoles and other information you should know
Date: 2021-03-05 08:44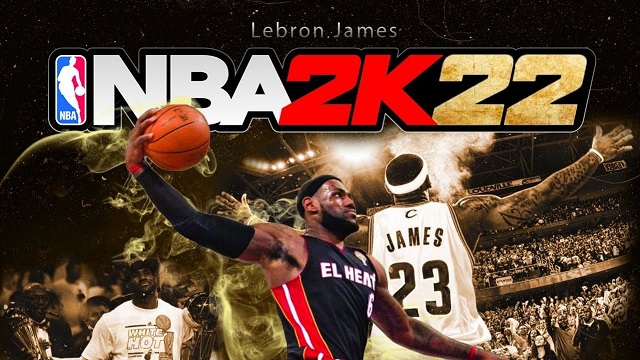 When will NBA 2K22 be hitting the shelves? To know the answer, you just need to keep reading. Except for the NBA 2K22 Release Date, you can get familiar with the new features, cover star and more about NBA 2K22 gameplay.
NBA 2K22 release date: expect a September tip-off
There's a familiar pattern to release dates of 2K's beautiful baller. NBA 2K18 hit on September 15, 2018, NBA 2K19 landed on September 7, 2018, while September 5, 2019 and September 4, 2020 were the respective street dates for NBA 2K20 and NBA 2K21. PS5 and XBox Series X versions arrived a little later, in mid-November, but that was only down to the pre-Christmas release of those consoles. Expect synchronicity across all formats and generations to be restored this year, with Friday, September 3, 2021 the most likely NBA 2K22 release date.
NBA 2K22 Consoles
You can count on an NBA 2K22 release for current-gen platforms including PS5, Xbox Series X, Xbox Series S, Windows PC, Nintendo Switch, and Google Stadia. You can also expect a release on the Xbox One, Xbox One X, Xbox One S, PS4, PS4 Slim, and PS4 Pro. These aren't the latest and greatest models, but we'll likely see support for these platforms continue on for several years. Remember, the NBA 2K series supported the PS3 and Xbox 360 until the release of NBA 2K19 in the fall of 2018. Those consoles had been supported since NBA 2K6 (Xbox 360) and NBA 2K7 (PS3). So if you're a huge fan of the NBA 2K series, there's no need to panic if you can't find an Xbox Series X, Xbox Series S, or PlayStation 5 in stock right now.
NBA 2K21 Cover Athletes
In tribute, it produced a limited 'Mamba Forever' edition of the game featuring Bryant on the box, while the standard editions had separate cover stars on each console generation. PS5 and Xbox Series X were fronted by New Orleans Pelicans power forward Zion Williamson, while Trail Blazers point guard Damian Lilliard was made the PS4 and Xbox One focus. These were the first cover appearances for both Williamson and Lilliard, and if 2K deploys the same 'debutants only' strategy there will be no NBA 2K22 cover for Giannis Antetokounmpo: the Milwaukee Bucks megastar already had a turn on the box art of NBA 2K19. In which case three other contenders feel likely: Dallas Mavericks' Slovenian import Luka Doncic, Denver Nuggets' Serbian seven-footer Nikola Jokic, and Washington Wizards' Bradley Beal, who leads the league in points scored as I write this. Going by previous years, the final name should be confirmed in late June.
For more new features of NBA 2K22, please pay attention to Z2U.com's news guide. And by the way, if you are interested in buying cheap NBA 2K21 MT, you can also find them at Z2U.com.