PSO2 New Genesis: How to Upgrade Weapons and increase your Battle Power in Phantasy Star Online 2 NG
Date: 2021-06-21 08:43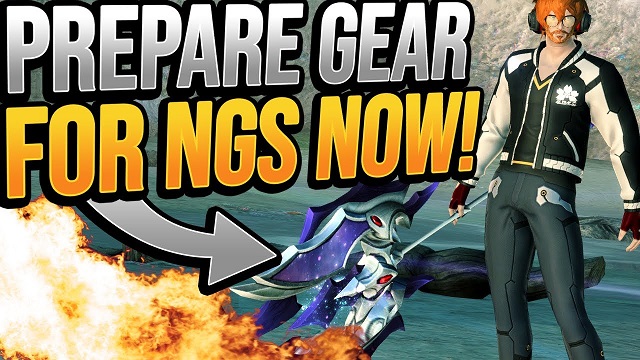 As you play Phantasy Star Online 2 New Genesis gameplay, you might think about upgrading your weapons to increase battle power! The process of doing so is not complicated at all, so let's take a look below.
How To Upgrade Weapons In Phantasy Star Online 2 New Genesis?
To upgrade a weapon, players must first find their way to the Item Lab Enhancement counter. If players are coming from the tower, it's the first on the left in a pink neon color, or the last to the right when spawning in town after logging in. Players can upgrade their weapons here under the requirement of three things. Players will need the amount of Meseta for the upgrade, excess weapons of no use to serve as cannon fodder and N-Grinders. Weapons of the same type or model provide an extra amount of exp toward achieving the next level. Once at the lab, select enhance weapons, choose up 6 weapons that can be used as material, and complete the upgrade. Any weapon can be used as material but similar types will grant more efficient progress.
Here, the main task is to select Item Enhancement. This is the main way you upgrade your gear in New Genesis. First, you'll select the Base Item. The Base Item is the one you want to upgrade, so likely this will be whatever you have equipped. Then you'll select your Material Items, up to 5 per enhancement run. For weapons, you'll have to select other weapons to upgrade with, and like-wise for armor. Note that for each Material Item used, you'll have to consume one N-Grinder as well as some PSO2 New Genesis N-Meseta. On some gear, you'll have to spend some money and materials utilizing Limit Break to increase the Maximum Enhancement Level of the item.
After you have all of the above, head to Central City and find the Item Lab Enhancement Technician, Lavona. Located in the main plaza, where every other kiosk and shop is. After you track her down, talk to her and open the Item Enhancement menu. Here is where the fun begins. Pick the item you want to enhance, confirm it, and then you will be prompted to pick 'food' for it. By food, I mean other weapons to dismantle in order to increase your main weapon's Enhancement Level. The more you use, the more points you will insert to it. After the gauge bar is completed, the item you chose to enhance will have its level increased by one. In case you have used a lot of resources to upgrade it, it may gain a lot of levels at once so don't be surprised if you suddenly see its level raised by more than one level at a time.
If you upgrade your weapons according to these methods, you will successfully get the enhanced weapons!