Puzzles & Survival Tips and Tricks: Top Five Puzzles and Survival Beginner Guide you should know
Date: 2021-04-28 08:37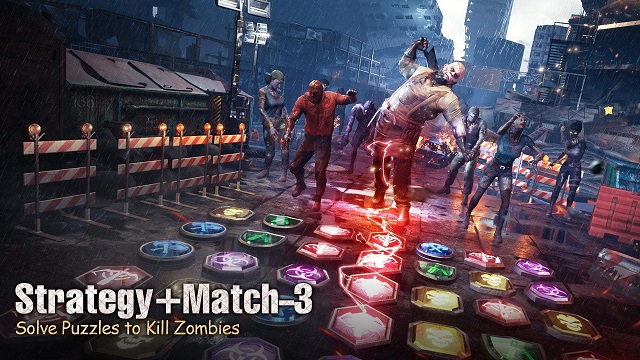 Puzzles & Survival is a free-to-play game that available on IOS & Android device, if you haven't began with this gameplay, we list some top 5 tips and tricks for beginners!
1. Follow the Objectives
At the bottom left of the screen, you will see a notepad with a title, this is your current set of objectives. And for best progress, especially early in the game, we recommend you follow and complete the tasks on this list before doing other things, you don-t necessarily have to follow them in order, and some tasks you will find that you cannot complete right away and some pre-requisite objectives may need to be met first, but the game holds your hand in that respect, and you are guided to what you need to do before you are able to complete an objective with the 'Go' icon.
2. What Are The Best Heroes In Puzzles & Survival Game?
The 5-star and 6-star heroes are the best heroes in the Puzzles & Survival game; but, they are hard to get. Also, you need to use them properly; there are five types of heroes in this game; economy, fighter, shooter, rider, and vehicle. You can check the type of a hero by going to its profile from the hero menu and tapping its type icon at the top; near the name.
·Rider type heroes buff Rider troops
·Shooter type heroes buff shooters troops
·Fighter type heroes buff fighter troops
·Economy type heroes provide bonuses related to research, resources& production, etc.
3. Don't Forget to Use Your Heroes' Skills
All of your heroes will have an active skill you can use. That skill could be healing, a shield or any other team buff, or plain damage to the enemy. You will charge this skill by matching blocks of the same color as the hero (i.e. match red blocks to be able to use red hero's skill).
I suggest that you use the skills wisely, and only when you need them. So, don't use a heal if your team is at full health, don't use your strongest attack if the enemy has 1% HP, and so on – you get the point. This is very important, especially as you keep on advancing through the Campaign because enemies become a lot stronger.
4. Link Up with an Active Alliance As Soon as Possible!
Once you've unlocked the ability to join an alliance, make sure to align with one as soon as you can. You don't want to miss out on all the great benefits that come with working alongside an active alliance. You can ask your fellow alliance mates for help when you're trying to speed up the completion time on building, researching, and training tasks.
5. Use Your Free Recruit Probabilities and Take Benefit of the Recruit 10x Choice
You're going to want all the assistance you may get as you get farther and farther into the primary marketing campaign. Heading to Noah's Tavern to recruit extra heroes to your trigger is a necessity in case you're seeking to courageous the numerous risks of Puzzles & Survival's zombie apocalypse. All the time remember to use your free recruit reward each day and positively make it a precedence of saving up the sport's three forms of Recruit Cash for the Recruit 10x choice.
And last but not the least, you need a high-ranked Puzzles and Survival Accounts to enhance your adventure. You can find Puzzles and Survival Accounts for Sale at secure marketplace Z2U.com, which are full of 5-star, 6-star heroes & powerful items! Choose your most-wanted one now!