ACNH Latest News: Animal Crossing Meets Silent Hill In Spooky Halloween Recreation
Date: 2020-10-14 09:27
Animal Crossing: New Horizons came into our embrace in the spring of this year, and it's gone on to become one of the Nintendo's bestselling games of all-time. It always gives us surprises from time to time and provides all the comforts that many people crave in these bizarre times. With the approaching of Halloween, Animal Crossing surprisingly meets Silent Hill in spooky Halloween Recreation. Let us have a quick look together!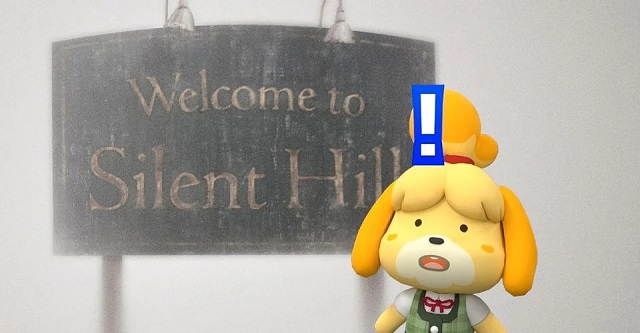 Fans once again have merged two popular games that are nothing like one another, as an Animal Crossing: New Horizons player has gotten into the spooky spirit be creating a Silent Hill-inspired island in the otherwise cutesy Nintendo Switch game. As it's been half-a-year since the latest iteration of the mellow life simulator released, it was really it was only a matter of time before someone made their own version of the mist-laden town made up of visitors' worst nightmares.
This is all very wholesome and lovely, but it would not be October without a serious dose of spooky remakes and haunting imagery thrown into the mix. Even in the ever-tame Animal Crossings world, fan hanoodyACNH has made their own version of Silent Hill. Notoriously one of the most terrifying towns to grace video game consoles, it is a far cry from turnip prices and catching fish off the pier. From cults, to UFOs to Pyramid Head, Silent Hill is not a place to go to for some light relief. And yet surprisingly, the two games marry together incredibly well. With Jack O' Lantern scarecrows, a Silent Hill welcome sign, and the game's newly added autumn mist, this amalgamation of worlds is both delightful and unnerving at the same time.
This is not the first, and surely the last, video game crossover to appear on Animal Crossings: New Horizons. From The Legend of Zelda: Breath of the Wild ruins springing up on islands to tributes to Disney's Mulan, there is no limit to where fans creativity can take them.
There are still a few weeks to go before Jack's Halloween is upon players, so it would not be surprising if even more haunting Animal Crossing and Silent Hill dedications start to crop up over the coming weeks. Thanks to the flexibility of Animal Crossing: New Horizons' gameplay, the options to embrace players creativity are endless. More creations are waiting to be discovered. Who knows the future?
It is widely acknowledged that Animal Crossing Bells are important currency in the game. You can use them to pay off your various mortgages, fund upgrades to your island, buy new clothes, furniture and so on. For players who are tired of tedious work, the best way to get Animal Crossing Bells is to buy from a reliable online game store! We, z2u.com, are such a retailer you are seeking for. As an industry leader committed to game services, we focus on customer satisfaction. We provide the lowest price, fast delivery, and 100% safe transaction to all players. 24/7 live chat and global payments are available! Any doubt, feel free to contact us at any time you like! Animal Crossing Bells for Hot Sale at z2u.com. In order to enhance your game experience, welcome to join us!