ACNH Updates: Won the Grand Game of the Year Award & Nintendo Switch Edition Back on Sale
Date: 2020-09-30 08:47
Animal Crossing: New Horizons is a real-time social simulation video game developed by Nintendo. It was released on March 20, 2020, and is the eighth main-series game in the Animal Crossing series. After its release, it has been popular among people from the young to old. Several days ago, Nintendo's chill-out island sim, Animal Crossing: New Horizons, won the grand Game of the Year award at this year's Tokyo Game Show.
"Because we were forced to stay home due to the COVID-19 pandemic, a slow-life experience in this game in which you can do everything freely became a comfort to people all over the world," a press statement said. "Communication with close friends through the game and interaction with other players in events went beyond the bounds of a single game, and the game showed the power of entertainment from Japan, acquiring overwhelming support from many users of all ages, from children to senior citizens, in general voting, and won both the Award for Excellence and the Grand Award with unanimity."

The team behind the sim has also secured the Minister of Economy's Trade and Industry Award of the Japan Game Awards, which is given to "an individual or organization that has made a great contribution to the growth and development of the Japanese computer entertainment software industry".
Apart from winning the award, ACNH has another big update. That is, The Nintendo Switch Animal Crossing: New Horizons Edition is making its highly-anticipated return.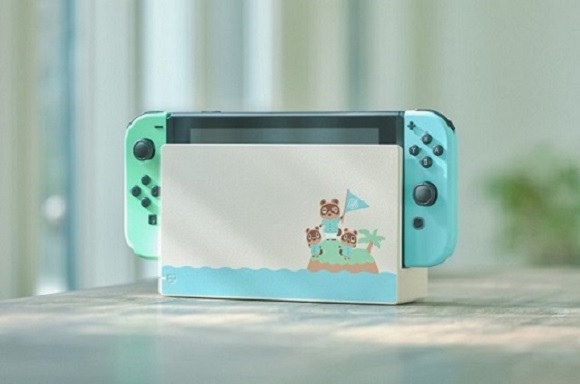 Nintendo of America announced the console's comeback on social media, notifying fans to check with their local retailers for stock. The ACNH Switch console arrives with pastel green and blue Joy-Cons, along with a dock that shows Tom Nook, Timmy and Tommy welcoming players to the island. The console was first released in March 2020 and sold out quickly. By April, however, Nintendo announced that stock shipments have been delayed due to COVID-19 and a spike in demand. Reports stated that Switch sales jumped over 150 percent in March across several markets, but despite the delays, a Nintendo rep confirmed that "more systems are on the way." And now they are busy with festival promotion,such as Halloween, Thanksgiving, etc.
Above is something new about Animal Crossing: New Horizon. If you wan to find more information, please come to z2u.com. We, z2u.com, are a reliable online game store which  aims to offer game service, for instance, game coins, items, and so on. As we know Animal Crossing Bells are important currency in the game. You can use them to pay off your various mortgages, fund upgrades to your island, buy new clothes, furniture and so on. For some people who are busy, they don't want to waste a lot of time in New Horizons earning bells. So. You are highly recommended to buy Animal Crossing: New Horizon bells at z2u.com. We provide all of you with the lowest price, quickest delivery, and safest transaction. ACNH Bells are for hot sale! Welcome!