Albion Online Silver Farming Guide: How to Gather More Silver Money in Albion Online
Date: 2022-11-22 08:49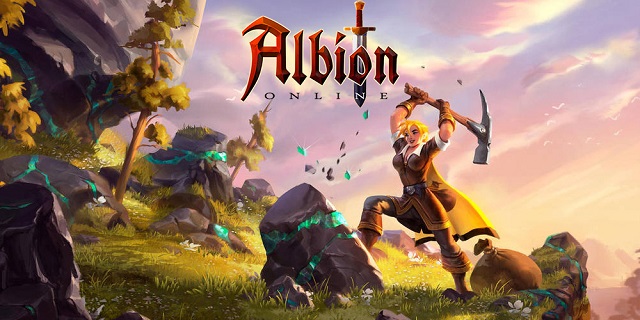 Albion Online is a fantastic MMORPG for players to experience, which provides players with a wide variety of new contents. And there are also a lot of rare materials or items to collect in the game, which costs the game currency called silver in Albion Online. If you want to get a large amount of silver in the game, you have to know some essential ways about it. Players can also get Cheap Albion Online Silver at Z2U where sells them in cheap prices, and you can save extra money on it. 
Some Effective Ways for Players to Gather Silver in Albion Online
Join in Expeditions and Arena
The daily Arenas and Expeditions in Albion Online are some of the safest and most consistent forms of farming silver in the game. Expeditions come in solo and group (5-player) varieties that range from Tier 4 to Tier 6. Upon completing an expedition, players will receive a set amount of silver. Once per day, players can receive a silver bonus and a Royal Sigil, which currently sells for around 10,000 silver. It's recommended to do the highest tier expedition possible because it grants the most silver and provides the most fame.
Arenas are standard 5vs5 battlegrounds that can be queued solo or in a group. The first three wins each day will grant three Arena Sigils that can be traded for cosmetics or sold on the marketplace. Farming Arena and Expeditions definitely won't make you rich, but it will provide a stepping stone to the more profitable things in the game.
Focus on Refining Rare Materials 
Basically you'll want all your characters to gain 10,000 crafting focus per day. With 10,000 crafting focus, we will then use it to refine rare resources with a good resource return and then we sell it off for a good profit. First, you'll need to unlock Tier 4 refining in any of the refining categories other than stone, you will need to invest some silver to begin but once you will get it up and running your income will start snowballing. 
With that done go ahead and buy some 0.3 or 0.2 raw resources and some tier three refined resources to refine your tier four. Then go to your Caerleon refining station with low cost to use (for the resource return) now activate your crafting focus and produce as much of the resources as you can and then just sell it off for profit.
Find More Dungeons to Kill Mobs
Dungeons are a tricky point to discuss. The process is quite easy: you go in, kill a bunch of mobs and then collect the loot from their bodies. There are countless dungeons throughout the entire Albion world and you can either venture into a neighboring dungeon or a more hardcore one. Moreover, you can even get your own special dungeon.
Well, that's because the tricky part lies in the fact that dungeons don't give out a lot of silver. You'll get it much faster than most other methods, but the amount will be smaller. Then again, you won't just be getting silver, you will also be rewarded with some Fame, so for me this is a win-win situation.
Learn Market Trading
It should go without saying that all ways of the most convenient ways of making silver involve Market Trading. It's entirely possible to earn silver simply by buying cheap but in-demand items in bulk from the Market and then selling them for a higher price later on. By leaving players with very few alternatives, those that do this will eventually profit.
If players have no idea about how to gather more silver in Albion Online, you can experiment these ways to farm them in the process of exploration. In addition, if you require a large amount of silver in a short time, you can Buy Albion Online Silver at Z2U.com in cheapest prices. The fast delivery will allow you receive the silver in a short time. Then, you can use them to purchase something desired in the game.