Valorant Guide: How to Play Matches Like Pros in Valorant
Date: 2022-11-23 08:42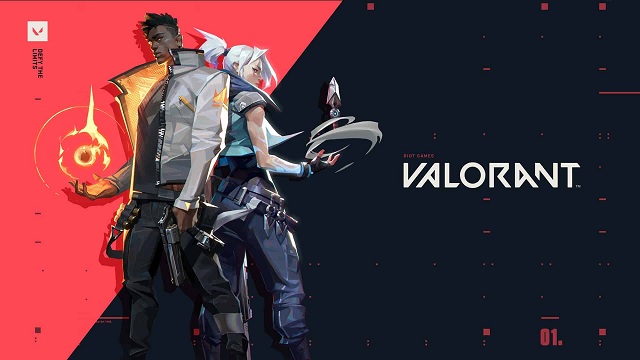 Players who like playing first-person shooter (FPS) will not ignore the Valorant game made by Riot games. More and more players have joined in the matches and play against each other in different teams. While, some players may fail a lot of matches if they meet experienced players in the game. We are going to list several tips for you to help you play like pros in Valorant's matches. Players can use Cheap Valorant Points to get nice skins or items for agents in the game, some of these skins are specially cool.
How to Play Matches Like Pros in Valorant
You need keep communicating with your teammates
Talk with your teammates before the match to discuss planning and strategy, and during the match to call out enemy locations, in-game movements and item drop locations. And it also helps to talk after the match to discuss if the tactics worked well. When calling out locations during the game, be as specific as possible. Miscommunication can cause problems for your team and hand the opponents the victory.
You need use your agent's abilities in right time
Your Agent gives the team unique abilities that only you can use. If you choose Chamber, you're the only player who can watch the flank with a Trademark trap. If you're playing Raze, you're the only player with a Boom Bot. Use your abilities to help your team and don't get eliminated with unused abilities.
Remember, some Agent abilities are on a short cooldown and can be used more than once per round, so don't wait until it's too late. Try to find the line between being too conservative and too trigger-happy with your abilities.
You need stick to your gun you selected when match begins
When you start off the game, you'll only have your signature pistol and an ability. The more rounds you win, the better rewards you get to purchase better guns in the same match. When you've finally got enough resources to buy a gun, choose your weapon wisely. Moreover, after selecting it, don't keep purchasing newer guns multiple times.
Each gun has a specific rate of fire and gun recoil. If you keep playing with the same gun, you'll get better at using the weapon because you'll understand these essential components better. Changing weapons multiple times will result in you not understanding the gun recoil or rate of fire for any gun, making you a much worse shot. 
You need keep defensive when moving
Sometimes the map seems very quiet, and you'd be running for minutes without seeing an enemy. If you're running towards an objective, you should holster your weapon. This is because the lesser weight on your operator allows them to run faster. 
However, you mustn't be defenseless if an enemy springs from the corner. So, it's wise always to have your knife drawn at times like this. Mind you; this will require some practice if you're a beginner. Switching back to a gun in time will require some skill.
You need collaborate effectively with teammates
You win if your team succeeds. As an outcome, you must learn how to collaborate with them. For example, you must be able to communicate with them, coordinate attacks, and collaborate. In other words, you'd be playing a classic first-person shooter game.
When defending, for example, all lanes should be covered by a team member. Please remember that you must also learn how to lure opponents, stage attacks, rotate, and get your teammates to do the same. It is easier to achieve better results with a strong team effort.
If you want to become pros in Valorant, you can follow these tips to improve your understanding of playing Valorant. At the same time, please keep practice more in the training mode and familiar with more agent skills, which will make you have more choices of agents in the single match. Players can Buy Valorant Points to unlock more agents and experience them to find which one is suitable for your play-style.