Deep Freeze kit will be added in FIFA 22 Ultimate Team VOLTA Football Mode
Date: 2021-11-23 08:41
As the seasons change, winter has arrived. EA Sports collaborated with the independent football art organization Fokohaela to create a new jersey called "Deep Freeze" and applied it to the Ultimate Team and VOLTA Football modes of "FIFA 22".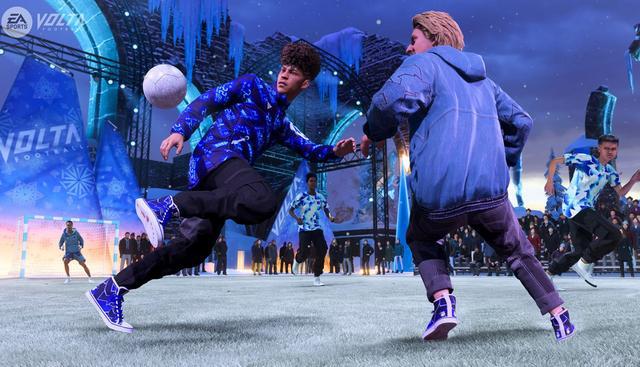 EA Sports continues to update "FIFA 22" to keep this football game fresh and focused as the season progresses. The latest upgrade comes in the form of "Deep Freeze", bringing the game into the winter, such as the new iceberg stadium in the VOLTA Football mode. "Deep Freeze" marks the second update of the game. It brings a brand-new visual appearance and is launched in the form of jerseys, clothing and stadiums (including TIFO) in the Ultimate Team and VOLTA Football modes. For the jerseys and clothing in the game, EA Sports turned to the Danish design agency Fokohaela to create a new "Deep Freeze" jersey.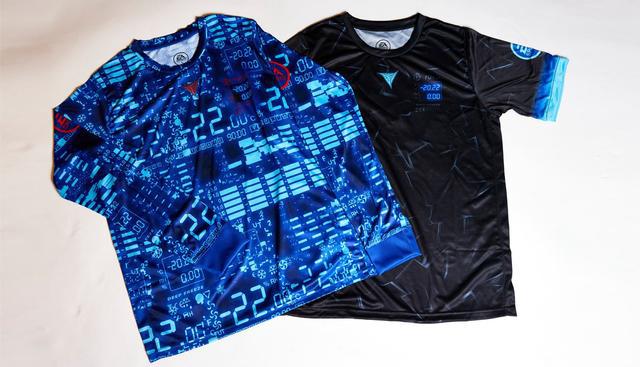 Fokohaela worked with EA Sports to create the Ultimate Team jersey a few years ago, and thus established a good relationship. Fokohaela has created two home and away jerseys. The home jersey is mainly black, and the blue geometric texture showing the cracked ice is added. The away jersey is mainly white with geometric patterns. The goalkeeper jersey is inspired by the classic design of those extremely expressive patterns in the 1990s. The pattern on the jersey is composed of LCD readings on the refrigerator and freezer. All three jerseys have an LCD reading badge that replaces the traditional team badge, which looks unique.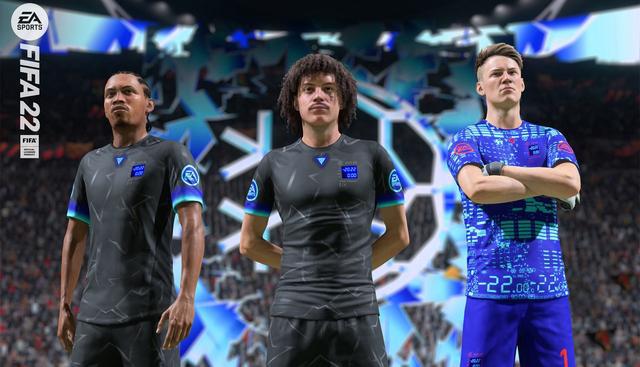 FIFA 22 Deep Freeze Content
@FUTIconOK noted the following with regards to the leaked content: "We were not totally sure about this stuff. It was named "Deep Freeze" in the code so we thought it could be related to the Freeze promo. "Now we confirm that it will be related to Deep Freeze items to be released in the next days. "I think these are items to customize your club like kits, badges but it seems not to be related to a promo. "This gives me hope that FUTMAS could be back. I wonder why will they release this now and they didn´t reserve this for Freeze promo? Probably because there won´t be one?" It is not confirmed if EA will be bringing back FUTMAS for this year's iteration of the game, as they have been running with FUT Freeze as a way to not link the promo to a specific holiday. We will provide more information on the Deep Freeze content as and when it is leaked, as we expect this content will not be made officially available in the FIFA Ultimate Team system until December to coincide with either FUT Freeze or FUTMAS, whichever EA has decided to run with this year.
The Fokohaela × EA Sports "Deep Freeze" jersey can already be used in FIFA 22. Do you want to play FIFA 22 gameplay? There is a best chance to get FIFA 22 Coins at cheap price at Z2U.com, lowest price ever!