Final Fantasy XIV Game Guide: How to Unlock the Reaper Class in Final Fantasy 14 Endwalker
Date: 2021-12-29 08:37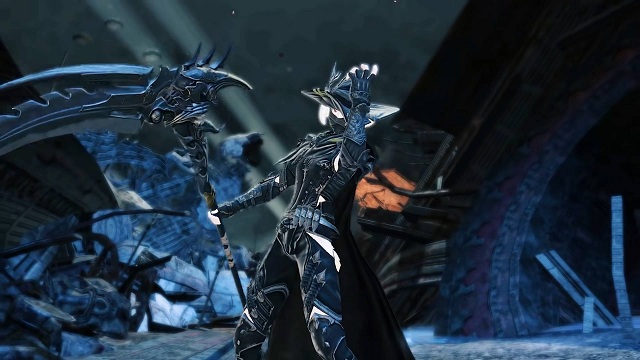 Final Fantasy XIV Endwalker are going to add two new classes for players to choose in the game. One of them is the reaper. Players are eager to know how to unlock the new reaper class in the Final Fantasy 14 Endwalker. Your character need good equipment in the battles against foes, so you can buy Final Fantasy XIV Gil to purchase for them in the game. 
What's the Reaper Class in FFXIV Endwalker?
The Reaper job is the newest Melee DPS class in Final Fantasy XIV Endwalker, and it's incredibly easy to unlock. Like most new jobs added to the game, players can start the new questline and get the new gear in one of the game's starting cities. You don't have to reach the Endwalker main scenario quests to unlock this job, but you do have to meet the minimum level requirement. Like Sage, Reaper starts at Level 70, so you'll have to do a bit of grinding if you're not already caught up. 
The Reaper is bringing melee DPS back with its unique mix of playstyles. Wielding a scythe as its two-handed weapon, they will slash their way through opponents using mobility spells and by summoning a dark avatar. But before enjoying this new job, the players will have to unlock it and level it up.
However, players need to understand that the Reaper class isn't available from the start of the game. Much like the Machinist, or Astrologian in Final Fantasy XIV, players must fulfill specific requirements in order to unlock the Reaper. Players must remember that neither the Reaper class nor its questline will be accessible till Endwalker comes out on November 23, 2021. Until then, players should work on meeting the conditions necessary to play the new class. Continue reading to learn how to unlock the Reaper class in Final Fantasy XIV.
How to Unlock Reaper Class in FFXIV Endwalker?
The Reaper quest chain is part of the new story in FF14: Endwalker. In the city of Ul'dah in the Steps of Naid, players can find the NPC that will help them to unlock the Reaper Class. Just as long as players are both level 70 and have purchased Endwalker, they will be allowed to unlock this class at level 70 at any time. The NPC is labeled as Flustered Attendant. Talk to this NPC, and it will start the quest called The Killer Instinct.
The Killer Instinct quest introduces you to the main characters of the Reaper job questline and, more importantly, rewards you with a starting set of Reaper gear. You'll get a full set of Level 70 armor, a starting Level 70 weapon, and a job crystal. Since this class starts at Level 70, you'll receive a seemingly overwhelming number of abilities to start with. Take some time to read the tooltips for each skill and get a feel for the job's rotation.
Next you'll need to have another Job leveled to 70, and it needs to be a disciple of war or Magic (Warrior, Black Mage, Monk, etc). Crafters and Gathering classes won't count towards this unfortunately. If you don't already have another Job at level 70 you can take a shortcut by boosting your character's level via the Mogstation shop and buying a 'One Hero's Journey' item that will boost a Job of your choosing to level 80 and give you a nice set of gear. You may want to choose Dragoon for this as they share the same gear sets as Reaper, so you'll have a great armour set from the off.
Finally you need to find the right NPC. To unlock Reaper you need to find and speak to the 'Flustered Attendant' in the city of Ul'dah (the desert one) by the Steps of Nald. The closest Aetheryte to the NPC is the Sapphire Avenue of exchange so teleport there for ease. You can find them at these coordinates: X:12.8, Y:8.6. Follow the quest to get your first scythe and you'll be slicing up enemies like a demon-possessed botanist in no time.
If you have known how to unlock the new class reaper, you will need equip suitable weapons or gear. You can Buy FFXIV Gil to equip them for your character. There are cheap prices about FFXIV Gil on z2u.com.