Killing Floor 2: KF2 Yuletide Horrors brings New Weapons, Boss and more
Date: 2019-12-19 08:35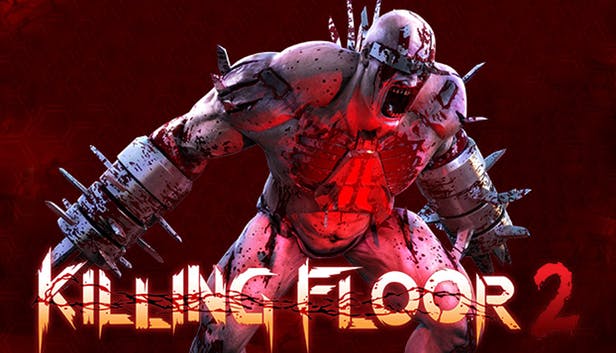 The seasonal Yuletide Horrors update of Killing Floor 2 launched on December 10, 2019, which brought New Weapons, Enemies, a new map and more contents.
The biggest addition this year, however, is Rachel Clamely, making her Killing Floor 2 debut as a tough new boss known as The Matriarch. The story goes that Clamely is the daughter of Kevin Clamely, the former CEO of Horzine, the company responsible for the outbreak of Zeds. After unleashing the Zeds, Clamely mutated himself into the monstrous Patriarch. Rachel helped bring down two clones of the Patriarch in the original Killing Floor, but like her father, she's now mutated herself. She worked as a scientist, although probably more on the "mad" side of things. She's now become enclosed in a massive suit of metallic armor with all manner of claws and other nonsense attached. Our good doctor here can use these as weapons, but there's much more to this boss than meets the eye. This is very much a Lovecraftian affair, as the kind doctor can also use a wide array of tentacles to slap you around.
The Matriarch isn't like the other bosses of the game. Instead, it is a multi-stage boss that has the power to combine the strength of different bosses. On the other hand, Matriarch also features unknown tricks that are unique and deadly. In the new update, the conventional boss battle is wholly built on four distinctive primary phases. Also, each of them is tied to individual states of health bars. Rachel's Matriarch can escalade E.D.A.R. enemy waves, and these are added when Rachel transforms into a mutated form.
Killing Floor 2 is also delving into the world of Lovecraft with its newest community map, the Sanitarium. It's suitably creepy, with blood-soaked hallways and hands writhing from behind grim metal doors. Apparently, someone is trying to summon "the great one," which can only be the twenty-story Cthulhu we see at the beginning of the trailer. The map also oozes that dreary New England charm that Lovecraft was so enamored with.
In terms of hardware against the mighty Matriarch, players will be equipping the following weapons depending on their class:
·the HRG Incision for the Field Medic
·Winterbites for the Gunslinger
·the Mosin Nagant for the Sharpshooter (a paid DLC weapon)
·the Riot Shield / Glock 18 combo for SWAT
Yuletide Horror, the new seasonal update for Killing Floor 2, is available now. If you've been stuck in a level or want to farm some powerful weapons, but end of losing. You can Buy Safe KF2 Boosting & Power Leveling service via Z2U.com. We will help you walk through!