Marvel's Midnight Suns Cards Guide: How to Unlock More Cards and Upgrade Them
Date: 2022-12-29 08:45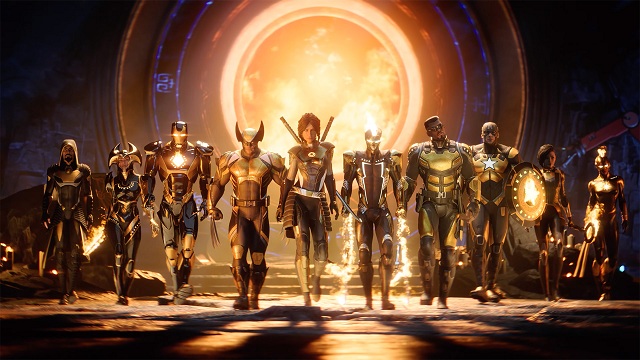 Players who like watching Marvel movies or comics can experience the cards based on the Marvel's various characters in Marvel's Midnight Suns. In this game, players can set their decks with different superheroes and use them to complete different quests. In order to build the best decks, players have to collect more cards. Do you know the way to unlock more cards in Marvel's Midnight Suns? You can read this article and learn from the guidance. Players can get Marvel's Midnight Suns Accounts to play this great card game with your friends happily. 
How to Unlock More Cards in Marvel's Midnight Suns
Get Cards from Gamma Coils
Players will be getting new cards from Gamma Coils. These devices are rewards given for completing missions. To see which missions have these rewards, go to the Mirror Table in the abbey, then look for the red cylindrical icon. It is labeled, 'Gamma Coil' to make the search easier.
Bring along heroes on the mission that players want to unlock cards for. These Gamma Coils will give players a choice to pick of one a few cards, limited to the heroes that won the Gamma Coil. For example, if Ghost Rider didn't come along on the mission, he will not have a card option in the pool.
Complete Hero Ops
One of the other more prominent ways of adding to your deck is to complete Hero Ops, which unlock after a handful of story missions have been completed. These involve you sending out a hero on a mission independent of you for a day, so if you want to beef up a specific hero's deck, this is the best way to do it. 
Bear in mind that they won't be able to join your team for any missions if you've sent them out on a Hero Op, and also that you will need Intel, which you can mine from Intel Caches that you can earn on specific missions. Once the hero returns, they will have a new card that depends on the rarity of the mission itself.
Unlock the Book of Vishanti
Dr. Strange also helps you with this task by way of the Forge. First, you'll need to complete a couple of missions with him in your squad. Then, you'll want to research more artifacts to increase your rank. At Research Level 3, you can select the Book of Vishanti, which will eventually unlock a means of duplicating the cards you have by spending Attack/Skill/Heroic Essence. This is a nifty way of upgrading some abilities that you really want.
How to Upgrade Your Cards in Marvel's Midnight Suns
To get your skills and attacks enhanced, you'll need to visit The Yard. Go to the sword in the stone right near the entrance, and choose to interact with it. You'll be greeted with a menu with all your available heroes, and are able to select any with upgradable skills. For a card to be upgradable, you'll need the following things:
Two copies of the card
Enough essence of the card's respective type (attack, skill, heroism)
In nearly all cases, upgrades add a new effect and don't improve damage. Damage will scale up as your heroes increase in level. Also keep in mind that cards can only be upgraded once. You can preview what the upgrade will do to any card by holding L1/LB when viewing it in your heroes menu.
If you want to collect more cards in Marvel's Midnight Suns, you can experiment these ways in the game. And please pay attention to upgrade your cards and improve their abilities. You will build the best deck by selecting the right superhero cards. Players can Buy Marvel's Midnight Suns Accounts to experience this card game and make the deck according to your favorite characters in Marvel.