Mobile Legends Bang Bang Guide: How to Win More Matches With Various Heroes in MLBB
Date: 2022-11-10 08:36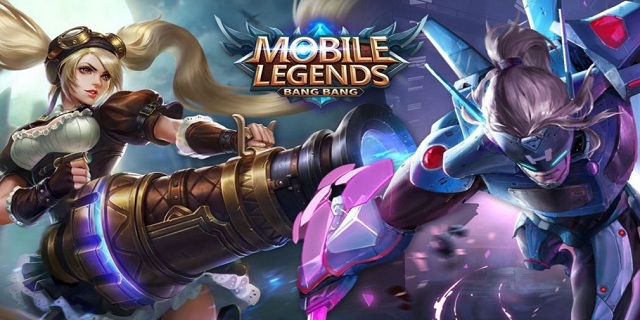 Nowadays many players are willing to play games on their mobile phones or devices. As one of the most popular MOBA games, Mobile Legends Bang Bang has attracted a large amount of players. There are different kinds of heroes for players to use in the game. While, it is not easy to win the matches, you have to master some skills of heroes and know some necessary tips. If you want to know how to win more matches in MLBB, you can read this article and learn from the guidance. Players can use Cheap MLBB Diamonds to unlock high levels skins for heroes and make your heroes attractive in the matches.
How to Win More Matches with Various Heroes in MLBB
You need familiar with more different heroes in MLBB
One of the most important things that will help you in any MOBA game is familiarizing yourself with multiple heroes. Sure, playing with your favorite hero helps you get more kills, but it won't necessarily win you more battles. Since there are different heroes in Mobile Legends: Bang Bang, you need to be able to adjust to your team composition. You can't just stubbornly pick who you want and expect your team to win. Remember, the battle begins at the hero selection screen. With that in mind, it is a good idea to try to master different types of heroes.
You need focus on watching the map all the time
The so-called mini-map is the small map at the top right corner of the screen. With its help, we now can know our team's position but, more importantly, our enemy's position. Most of the players at lower ranks don't look at it, which is a huge mistake.
If we keep an eye on the minimap, we can avoid being ganked or alert our team of a potential enemy ganks. The main reason PRO players are ranking up so easily is that they look at the map every 5-10 seconds, which gives them a better understanding of the enemy's positioning and strategy. So from now on, keep an eye on the minimap so that you can predict enemies' movement and avoid ganks.
You Need Select Suitable Battle Spells for your Heroes
Battle Spells are unique spells that you choose before the start of each game. Using the right Battle Spell can tip a battle in your favor. There are 12 Battle Spells in Mobile Legends. Each are unlocked once your account passes a certain level. To fully unlock all Battle Spells, you need to reach level 23.
Battle Spells give your hero an advantage. Pick Battle Spells that compliment your hero, or make up for your hero's weakness. For example, Alucard, a Fighter hero, benefits from picking Inspire because greater attack speed increases his Ultimate's life steal, keeping him alive in a fight.
You should know the importance of Minion Lanes
Previously, Minion Lanes in Mobile Legends didn't have any particular difference from others. However, now there are two different routes that contain different resource bonuses. These Lanes are called the Gold and EXP Lane. The EXP Lane always coincides with the initial Turtle Lane, and Siege Minions in this lane will grant 50% extra EXP.
Meanwhile, the Gold Lane has a 50% Gold bonus. Typically, Marksmen and a Tank/Support will go to the Gold Lane while the EXP one is protected by a solo Fighter.
You can learn from these tips we have listed in this article and try to experiment them in the matches. Meanwhile, you will also conclude your unique skills in the process of playing games in MLBB. Some players are willing to collect different kinds of skins for heroes, you can Buy MLBB Diamonds to unlock different skins for you favorite heroes in the game.