NBA 2K23 News: Release Date, Cover Athlete Prediction, Platforms & Consoles, Ratings
Date: 2022-05-19 08:39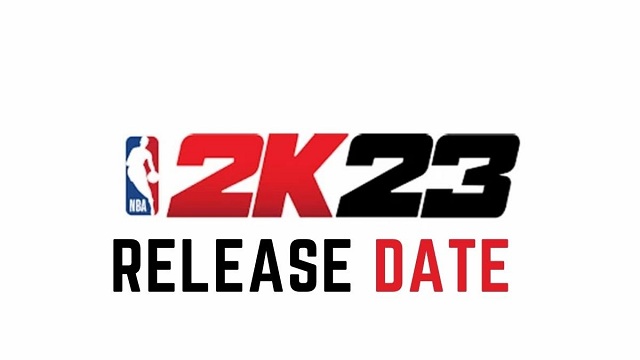 With the end of NBA playoffs, we are going to say goodbye to NBA 2K22, many basketball fans are counting down the days to NBA 2K23. Although there are a lot of new contents in the Season 7 of NBA 2K22, many fans are willing to know more news about NBA 2K23 News, like release date, cover athlete, and others. Players can level up their badges quickly with Cheap NBA 2K23 MT in NBA 2K23 in order to improve their overall abilities.
NBA 2K23 Release Date Prediction:
When it comes to the NBA 2K23 release date, predicting when the game is coming out is a matter of looking to previous release dates. For example, NBA 2K22 arrived on September 10, 2021, while NBA 2K21 dropped on September 4, 2020.
The three 2K games before that were also released during the month of September. 2K released NBA 2K19 on September 11, 2018, and NBA 2K18 on September 19, 2017. NBA 2K16 came out on September 20, 2016.
Based on the game's previous release history, our best bet is that NBA 2K23 arrives on September 2 or September 9. It's also possible it comes out on September 16th, to give extra time to improve aspects of the new game.
NBA 2K23 Cover Athlete Prediction
Ja Morant May be the Potential Cover Athelete
Last year's NBA 2K cover saw young rising superstar Luka Doncic being selected as the game's cover athlete. The year before, Zion Williamson graced the cover (for Xbox Series X/S and PS5 version). With that in mind, another emerging young superstar could become the NBA 2K23 Cover Athlete.
Considering NBA 2K22's cover star, Luka Doncic, it seems another young star makes perfect sense as the NBA 2K23 cover athlete. That's none other than Ja Morant of the Memphis Grizzlies. He's been dazzling and amazing fans with his array of moves on the court and helping to lead his team to respectability in the West with superb performances.
In the current season, Ja's averaging 26.1 points, 6.8 assists, and six rebounds per game. He's also shooting at a high rate of 49 percent which is very impressive for a point guard. He's become popular with many fans and is becoming a household name as one of the top stars in the league today, making him our top pick for the 2K23 cover star.
Available Platforms & Consoles
As it stands, NBA 2K22 offers current-gen specific content for players on PC, PS4, and Xbox One. This includes Neighborhood in place of The City which is its new and improved evolution for next gen, and MyLEAGUE/MyGM in place of the newly combined MyNBA which is also exclusive to next-gen consoles.
NBA 2K23 will likely be available on current generation consoles: PlayStation 5 / Xbox Series X|S and previous generation consoles: PlayStation 4, PlayStation 4 Pro, Xbox One, Xbox One X, Nintendo Switch, Steam for PC.
NBA 2K23 Ratings: The highest-rated player Prediction
There are some potential players that could land at the top of the NBA 2K23 ratings. Here are:
Nikola Jokic
Joel Embiid
Giannis Antetokounmpo
Kevin Durant
Lebron James
There are some predictions in various aspects for NBA 2K23, if you are interested, read them just for fun. Meanwhile, if you are still playing NBA 2K22, you may need NBA 2K23 MT to unlock new things in the coming New Season 7 in NBA 2K22. New Season 7 will bring you more changes in the game.