NBA 2K24 Players Guide: How to Select the Best Centers in NBA 2K24
Date: 2023-09-09 08:46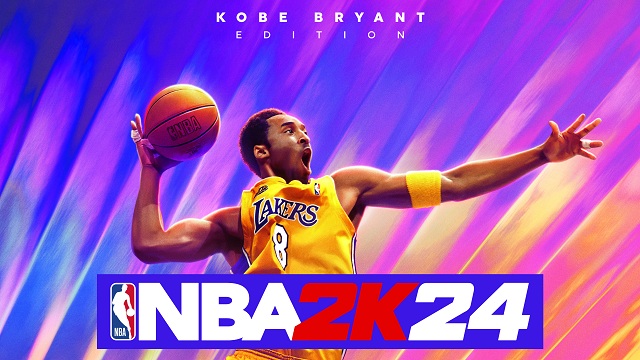 NBA 2K24 is available for players now, many NBA 2K Series are all warmly welcomed the release of NBA 2K24. And they expect to build the best player and dream team in the beginning of NBA 2K24. Some players are going to select the best center players for the team. Players can use Cheap NBA 2K24 MT to get your desired player cards for your team in the transfer market.
How to Select the Best Centers in NBA 2K24
Nikola Jokic (97 OVR)
Jokic was a back-to-back MVP going into the last season. His few critics felt he was overrated, winning awards based on advanced metrics and not because of an amazing vertical. Needless to say with the way things ended, Jokic's critics are now dead silent.
The NBA Finals MVP steamrolled his way to a championship. With his passing, three-point shooting, and rebounding, it was hard to find anything Jokic couldn't do. Going into the playoff records he broke would take too long. Just know that there are incredible point guards that can't move the ball the way Jokic does.
Joel Embiid (97 OVR)
Joel Embiid has been a superstar in the making, and last season that really came to fruition. Scoring an average of 33.1 points per game (first in the NBA), Embiid made his impact felt in so many other ways, from rebounding the glass with elite efficiency to locking up the paint with dominant defending and shot blocking. Though some of you might feel that Embiid should be the best center and or player in NBA 2K24 (and you can make a good argument why), the 76ers' meltdown in the playoffs highlighted that the star man still has a ways to go before surpassing Jokić. Yes, winning the MVP Award was a big step in the right direction. But Jokić mind you has two of those and just won his first ring while Embiid has yet to do so.
Bam Adebayo (87 OVR)
There's a pretty steep drop after Jokic and Embiid in terms of NBA2k24 rating, but it makes sense that Bam Adebayo would be the player to rank third. Adebayo helped lead the Miami Heat to an NBA Finals spot last season and has proven himself to be one of the most versatile centers in the NBA.
Kristaps Porzingis (87 Overall)
Similar to Adebayo, Kristaps Porzingis has an NBA2k24 rating of 87 overall. The veteran big man is coming off the best season of his career and recently joined the Boston Celtics via a trade. Porzingis is a talented scorer and drop defender who can help a team in a number of ways.
Karl-Anthony Towns (87 OVR)
Karl-Anthony Towns is also one of the best-shooting big men in NBA 2K24. His defensive game is lacking, so he's not much of a threat down low. Still, he can score with the best of them and features a polished offensive game. The Minnesota Timberwolves have resolved to build around him, and for good reason.
Brook Lopez (85 OVR)
Brook Lopez reinvented himself for the Milwaukee Bucks, adding a good three-point shot to his offensive arsenal. He can shoot from anywhere on the floor and be a surprising offensive help to Giannis Antetokounmpo and company. Fans of his have seen him improve over his career, and he's rewarded with another good 2K rating.
Myles Turner (85 OVR)
Myles Turner, renowned for his defensive dominance, has topped the league in blocks twice since 2019. By effectively guarding the paint as a center, Turner fulfills a role typically assigned to multiple players. The presence of Turner on the court is truly valued by Pacers fans.
In the recent season, Turner displayed significant progress in his offensive game, now comparable to elite small forwards. He achieved career-best statistics in rebounds per game, points per game, and shooting percentage.
If you are looking for best centers for building the best team in NBA 2K24, you can consider these mentioned players in the game. And you can Buy NBA 2K24 MT to get them from the transfer market in the beginning of NBA 2K24.