NBA 2K24 Player Guide: How to Select the Best Power Forwards in NBA 2K24
Date: 2023-09-15 08:34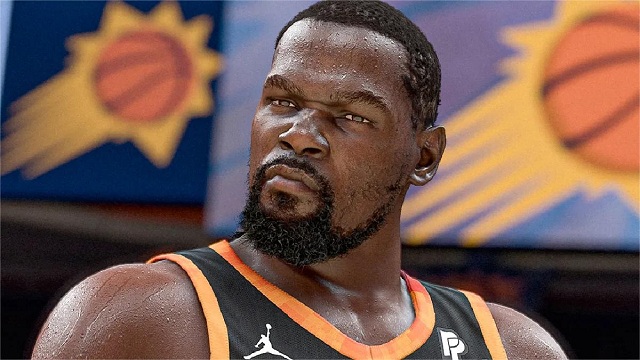 More and more NBA 2K fans have joined in the new NBA 2K24 and start their career in the game. They are willing to build the best dream team that consists of powerful players. And they are looking for good players from different positions. Some players want to know the best power forwards player in NBA 2K24. Players can use Cheap NBA 2K24 MT to add powerful players to your team and win more rank matches in NBA 2K24.
How to Select the Best Power Forwards in NBA 2K24
Giannis Antetokounmpo (96 OVR)
There are no 7'0" players that have the speed, strength, and movement of Giannis Antetokounmpo. He's a two-time MVP, a Finals MVP, a Defensive Player of the Year, and a title winner. Anything that involves a basketball, Antetokounmpo will do with the best of them.
He's the only player in NBA history to finish in the top 20 in all five major statistics. This last season also saw Antetokounmpo score the most points per game of his career. It's a terrifying thought that he's finding ways to improve.
Kevin Durant (96 OVR)
Despite turning 35 later this year, Kevin Durant has simply been unfazed by time over the last two seasons. Granted, Durant was dealing with nagging injuries for a good portion of games in each of those two seasons. But even so, it's been still so impressive to see man recover and not miss a beat upon returning to the NBA court. After dropping 29.9 points per game over the 2021-22 season in 55 games played, Durant dropped 29.1 in a combined 47 games played for both the Nets and the Suns. The man is simply a legend of the sport and deserves to be the second best power forward with his confirmed 96 overall rating in NBA 2K24.
Zion Williamson (90 OVR)
Zion Williamson has missed a troubling amount of time for a young player. Nevertheless, the New Orleans Pelicans star is a unique player. He can jump out of the gym and dunk on anyone. He has exceptional passing vision and is a determined rebounder around the basket, too.
Domantas Sabonis (89 OVR)
Although ranked relatively high on this list, Domantas Sabonis likely deserves an even higher position. He not only led the NBA in rebounds during the previous season but also achieved a career-high shooting percentage of over 60%. His exceptional accuracy has garnered admiration from numerous talented point guards.
Sabonis's ability to secure rebounds and shoot from various ranges makes him incredibly valuable on both offensive and defensive ends. As a key player for the Kings, he significantly contributed to the team's successful playoff run, ending their long-standing playoff drought since 2006. With the core crew intact, this team has the potential to achieve even greater success.
Jaren Jackson Jr. (87 OVR)
If defense is the player's primary concern, Jaren Jackson Jr. is the man in the NBA right now. He's been the blocks leader in each of the last two years and won the Defensive Player of the Year award this last season en route to his first All-Star appearance.
There are great upcoming sports games but playing with Jackson in NBA 2K24 should be a blast. He's a surprisingly good scorer at every level, too, which has made him indispensable for a Memphis squad that is one drama-free year away from big things.
Paolo Banchero (84 OVR)
Paolo Banchero is by far the best player with the most potential on the list. He was your first overall pick in the 2022-2023 season, and he already showed signs he can be a franchise player in the future.
He is extremely athletic for a power forward, and he can also bring the ball. He can rebound, finish at the rim, slash, post up, and defend.
With a couple of more years in the league, he'll eventually turn into a superstar.
If you are looking for best power forwards players in NBA 2K24, you can Buy NBA 2K24 MT to get these mentioned players from the transfer market. They will play an vital role in your dream team.