Roblox Blox Fruits Guide: How to Level Up Fast in Blox Fruits Game in Roblox
Date: 2022-10-27 08:48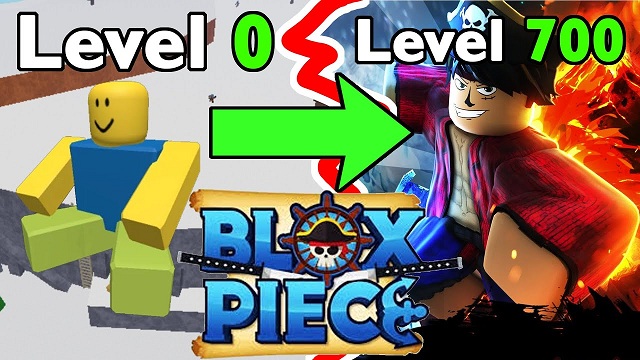 Recently, Blox Fruits becomes one of the most popular games in Roblox, which attract many players' attention. Blox Fruits serves as one piece-inspired Roblox Game, allows you to travel around the whole world while leveling up and becoming stronger. This game is a typical exploration-based RPG and it is important for players to earn more XP for leveling up quickly. If you want to level up your characters quickly in this game, we are going to tell you some necessary ways in this guidance. Players can use Cheap Roblox Robux to get more fantastic skins or items for their characters when they playing games on Roblox platform.
Searching More Blox Fruits Codes Before Playing
Some players are familiar with the Roblox Codes when they play games on Roblox Platform, others may be unaware of the power of codes. Using a code for Blox Fruit can give you an XP boost for a limited amount of time. It's most beneficial to enter these codes right before getting into deeper gameplay, as you'll get the most use out of them.
Trying to Complete More Quests 
There are a lot of quests in Blox Fruits and each one of them will give you a good amount of XP. So make sure that you take every quest that there is and try to complete it. Some of the quests have level requirements so if missing a few levels you can farm monsters nearby.
Exploring More New Places or Islands
Exploring new places or islands is a great way of boosting your experience and leveling up. New places offer a fresh set of challenges and quests. Completing quests rewards players with precious experience and helps them level up fast. 
Choosing the Right Islands Which Suitable for Your Level
Blox Fruits is a place about pirates, and like any pirate, you need to travel from island to island. There are many islands along the map that you will visit as you progress. Each island has locations that have level requirements. Therefore, if you find yourself at a location called Colosseum (approximately 226-300 levels) for example, you will not be able to successfully complete quests if your level is lower than the above.
Allocate Stat Points Wisely
It's usually not a bad idea to try and build up your fighter in a well-rounded way. However, if you are focused primarily on leveling up, this might slow you down. You will level up far more quickly if you focus on increasing your attack through methods like melee. When it comes to choosing which stat to level up, it's best to put all your points in whatever weapon you're using — Melee, Sword, Gun, Demon Fruit. Ignore Defense because it's not as rewarding as the other stats.
We have mentioned several useful ways for players who expect to level up their characters quickly in the Blox Fruits. You can try to experiment these ways in the game and upgrade characters fast, then you have access to experience more end-game contents. While, if players are willing to play games on Roblox, you may want to unlock different kinds of skins or cosmetics for characters. You can Buy Roblox Robux to get something your desired in each game shop and decorate them for your characters in the game.