Valorant New Agent Harbor Guide: How to Play Harbor Well in Valorant
Date: 2022-10-26 08:37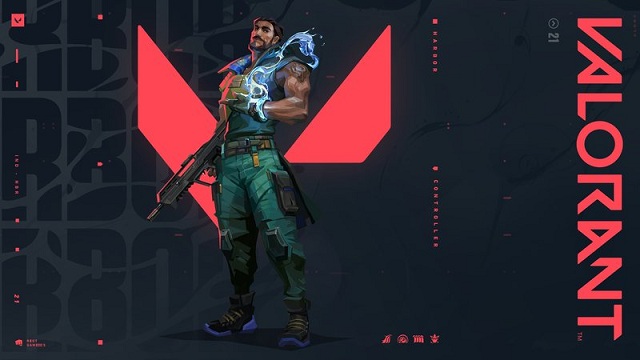 Due to the latest update of Valorant, it introduces the Valorant's Agent 21, Harbor in the game. And players have access to experience this new agent in Valorant. If you want to master the skills of Harbor and try to use him well in the matches, you can read this article and learn from the guidance about Harbor. Players can get Cheap Valorant Points to unlock your desired agents or necessary skins for them, which offers you more choices of the team composition in Valorant matches.
How to Unlock Harbor in Valorant
As is always the case with new Valorant Agents, Harbor is unlocked after reaching Tier 5 of his Agent contract. This can take some time to unlock –around 10 competitive games–, but you can speed up the process by ticking off daily and weekly challenges to earn larger amounts of XP.
Of course, you can also buy Harbor's contract tiers for 200 VP each ($2), which would mean unlocking him from the very beginning of his contract will cost you around $10. Our advice is to just play the game, though. If you're short on time, try playing Spike Rush since you can knock off daily/weekly challenges quickly in that particular game mode.
Basic Abilities of Harbor in Valorant
Cascade (C): Equip a wave of water. FIRE to send the wave rolling forward and through walls. RE-USE to stop the wave. Players hit are slowed.
Cove (Q): Equip a sphere of shielding water. FIRE to throw, ALT FIRE to underhand throw. Upon impacting the ground, spawn a water shield that blocks bullets.
High Tide (E): Equip a wall of water. FIRE to send the water forward along the ground. HOLD FIRE to guide the water in the direction of your crosshair, passing through the world, spawning a wall along the water's path. ALT FIRE while bending to stop the water early. Players hit are slowed.
Reckoning (X, ultimate): Equip the full power of your Artifact. FIRE to summon a geyser pool on the ground. Enemy players in the area are targeted by successive geyser strikes. Players caught within a strike are concussed.
Tips of Playing Harbor in Valorant Matches
Using right abilities on the defensive side
Harbor is an incredibly powerful controller Agent, which means he is really effective on the defensive side. Players can simply block the entrances to the sites that the attackers are trying to capture by using abilities such as High Tide (E) and Cascade (C). You will be able to successfully hold the site for at least 20 seconds without any problems by combining the skills of your teammates.
Taking care of using cove skill
Cove works both as a smoke and a shield simultaneously, but only lasts for 15 seconds if not broken by enemy fire. Use it to cover an ally while they're planting or defusing the spike, but beware – it can be easily broken with just half a Vandal or Phantom's clip.
Using the ultimate skill in right situation
Reckoning is Harbor's ultimate and is quite helpful in retake situations, as opponents will be concussed by several geyser strikes, and your team can rush into the site to kill the opponents.
If players want to master this new agent Harbor in Valorant, you had better understand the basic mechanic of each skill and try to experiment them in practice matches more and more often. The tips of playing Harbor will help you mention the time of releasing skills in matches. If you need unlock Harbor Agent fast in Valorant, you can Buy Valorant Points to unlock him in the Agent Contract and learn to master him in advance in the matches.