Sony is adding PUBG to its PlayStation Now
Date: 2019-12-06 08:44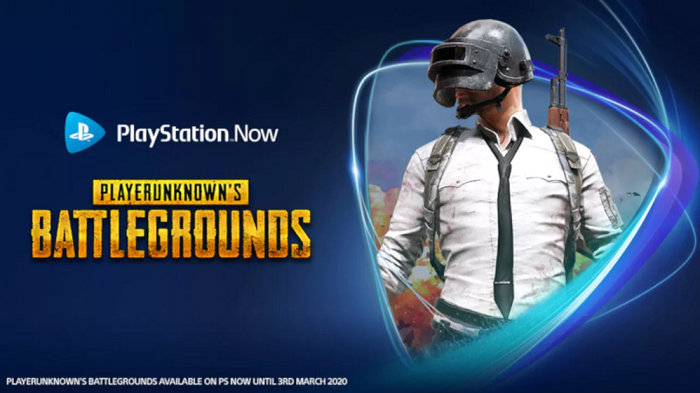 On November 2018, PUBG joined Xbox Game. Since PlayerUnknown's Battlegrounds is one of the world's most popular Battle Royales, Sony is adding PUBG to its PlayStation Now.
Land, loot, and outwit your opponents to become the last player left standing in a thrilling game experience full of unexpected, adrenaline-pumping moments in PUBG. Compete with 100 players on a remote island for a winner-takes-all showdown where strategic gameplay is as important as shooting skills.
Alongside it, F1 2019 and the 2015 FPS classic add-on Wolfenstein: The Old Blood also join the line-up of 700+ games on offer. The Old Blood, Wolfenstein: The New Order 2015 is the autonomous prequel. Given their namesake, and generally good reviews, many gloriously violent Nazi killers can be expected to fulfill your time. Formula 1 2019 is the most up-to-date entry into the popular racing franchise, please the internal speed daemon. PUBG now becomes the sixth game that will only be a part of the PlayStation Now service for a limited period, with God of War, Grand Theft Auto V, and Uncharted 4: A Thief's End all scheduled to leave in less than a month on 2nd January 2020. Persona 5 and Middle-Earth: Shadow of War both leave PS Now on 4th February 2020.
It has been expected that the inclusion of PUBG to PlayStation Now subscription will increase subscribers. Now, on console, it is more accessible than ever since players can get it by just paying $10 per month for either Xbox Game Pass or PlayStation. Meanwhile, PUBG Corps and developers are also bringing a new update to make the gameplay more interesting. The update will include new features, weapons, Season 5, and the Royal Pass.
The subscription services also have a network effect. Friends in a social groups encourage one another to get PlayStation Now so they can play multiplayer games together. That's something that could really benefit PUBG, which then also has in-game cosmetics to generate additional revenue.
Since all of these new games are PlayStation 4 games, they're eligible to be downloaded instead of streamed. Downloading a game from PlayStation Now is practically the exact same thing as getting a game from Xbox Game Pass, and the experience should be identical to playing a downloaded copy of a game you own. Still, if you'd rather not waste the hard drive space, these games are still able to be streamed if you so choose. Whether you download or stream them, this month's new games will only be available through March 2, 2020.
It's not too late to grab some of the year's best games "PUBG Items" on the cheap price, Z2U.comis here for help. Here, you can Buy Cheap PUBG Skins, Weapons to enhance your adventure!