War of the Visions: Final Fantasy Brave Exvius has exceeded 5 million downloads
Date: 2019-12-12 08:46
Today, Square Enix announced that its recently launched Final Fantasy Brave Exvius mobile game version of War of the Visions: Final Fantasy Brave Exviuss debuted in Japan with great success. More specifically, the game has exceeded 5 million downloads, which is remarkable considering that it was only released in Japan and released less than a month ago.
SQUARE ENIX's TRPG War of the Visions: Final Fantasy Brave Exvius was launched on 14th November this year and it already hit 5 Million downloads to date (10/12). In celebration of it, the official Twitter recently (6th December) announced a special campaign and the global version is expected to be released in 2020.
In order to celebrate the milestone, the publisher released the trailer that you can see below. On top of that, all active players will receive 2,000 phantom stones plus commemorative items. Different log-in rewards for each day during the period, including in-game items: 2000 stones, SSR-guaranteed gacha tickets and more. From 9th December 14:00 (JST), players will receive a free 10-gacha pull, which at least one SSR or above character or Vision Card is guaranteed.
The game draws references and inspiration from Final Fantasy Tactics: The War of the Lions for its story, and is expected to feature similar gameplay while implementing gacha systems. The continent of Ardora is referenced in Brave Exvius and was depicted on the game's original world map, but is currently inaccessible and obscured by clouds. The game's dialogue will also be fully voice-acted, and the global release is planned to have dual audio language options. FFBE: War of the Visions has many similarities to the original Final Fantasy Tactics game for the Playstation and its remake for the PSP, Final Fantasy Tactics: War of the Lions. The game is known for its distinctive art style and grid-based strategic gameplay.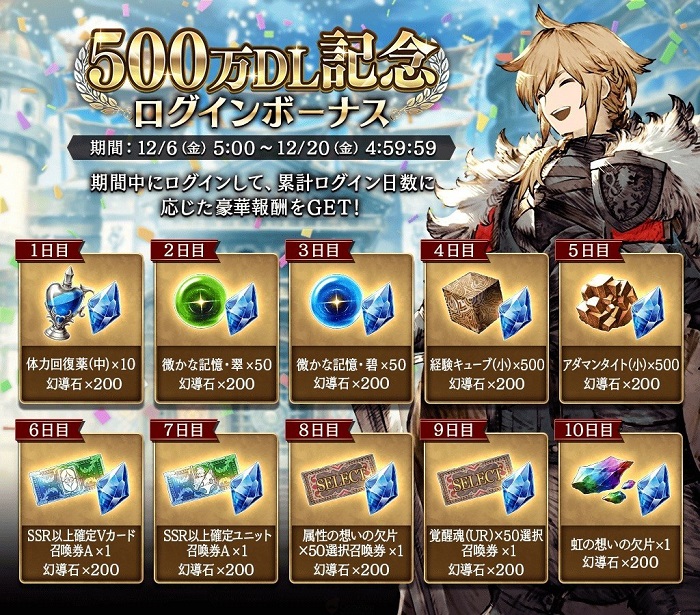 The player takes control of Mont Leonis, a character from one of several Warring Factions in the game's timeline. Gameplay consists of players controlling their characters in a 3D isometric environment. Units can be controlled to move, attack, cast spells and use skills. Turn order is determined by the CT of the unit on the map. The gameplay is reminiscent of Final Fantasy Tactics as it features a similar death system wherein after 3 turns, the deceased character turns into a crystal.
The collectable characters all boast their own special abilities. Combat looks fairly flashy, especially when you're activating an explosive limit burst. Much like the earlier games, there's a job system to mess around with, and – impressively – all of the main story quests are fully voiced. With this being a free-to-play gacha game, you can also expect the usual event and world quests to take on for powerful new loot and equipment.
Do you expect for this game? Why not join us to fight together? For more latest hot games' news, please pay attention to Z2U.com.