WoW Classic - Patch 1.13.3 Introduction
Date: 2019-12-17 11:53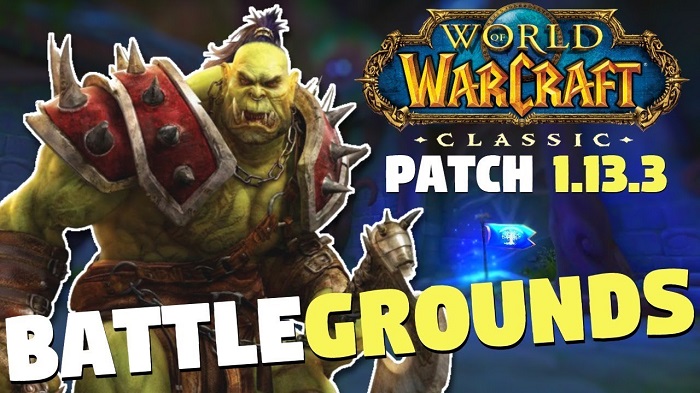 On December 10, Blizzard has updated WoW Classic to version 1.13.3, which has added PvP Battlegrounds, named Warsong Gulch and Alterac Valley battlegrounds and more contents to WOW Classic. Let's see in details.
Warsong Gulch and Alterac Valley's addition to the "World of Warcraft: Classic" gameplay was announced last month following the opening of the Honor System. There were four battlegrounds confirmed to be added in the game to offer a more robust PvP ecosystem, and they were all originally planned to launch in 2020. Blizzard then announced in November that the two battlegrounds would be released at an earlier schedule, specifically last Tuesday.
"We've been following the deadly deeds of the Classic community closely over the last week as the Honor system sparked an impressive amount of World PvP on PvP realms, and we're excited to see what might transpire over the next three weeks", Blizzard wrote last month. "Nonetheless, like many of you, we can't wait to charge into some battlegrounds, so we've detached this content unlock from the plan we previously announced."
The 1.13.3 version brings the PvP battlegrounds, which takes place in Warsong Gulch and Alterac Valley. Warsong Gulch is a 10v10 CTF mode. Alterac Valley meanwhile is a 40v40 tug of war featuring multiple objectives, quests, and more. If you're level 51 or higher, you'll be placed in a single shared area with rewards in the form of reputation and traditional quest rewards, like Don Julio's Band, Lei of the Lifegiver, and Ice Threaded Arrows/Bullets.
Reach the Gulch through Silverwing Grove in Ashenvale if you're Alliance, and if you're Horde, head to the Mor'shan Base Camp in the northern Barrens. Both Warsong Gulch and Alterac Valley can also be accessed by speaking to the the battlemaster in your capital city – so, Stormwind or Orgrimmar, depending on your faction.
You and your team will need to coordinate to complete PvE and PvP objectives to win. You'll control key locations such as mines, towers, and graveyards, which will help you push further into the map toward the main objective—the opposite faction's general—Vanndar Stormpike for the Alliance or Drek'Thar for the Horde. You can make this task easier for you and your team by destroying enemy towers and killing the elites guarding the generals.
That is the brief introduction of WoW Classic PVP battlegrounds. If you are playing this version, you may need to buy Cheap WOW Classic Gold to help your character builds and enhance your gaming experience.