WoW Classic WotLK Leveling Guide: How to Level Up Fast in WotLK Pre-Patch
Date: 2022-09-13 08:40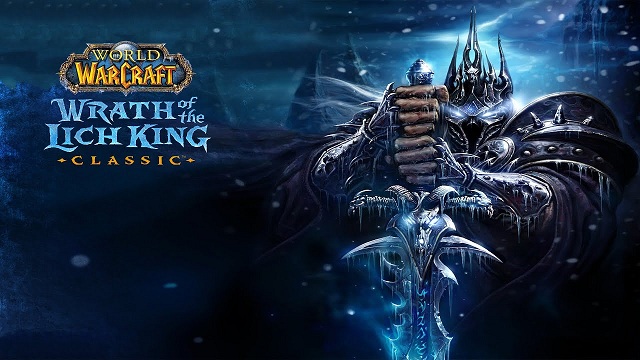 Due to the release of WoW Classic WotLK Pre-Patch, many players have access to join in WotLK Servers in advance. While, you still have to start at level 1 and try to level up to Level 70 as early as possible. So, if you want to level up your character fast in WotLK, there are some essential tips for you to know in this article. Players can use WoW WotLK Gold to purchase their desired gear for characters in order to improve their capacities in the competitive questing. 
Tips For Leveling Up Fast in WotLK Classic Pre-Patch
Choosing an Engineering Profession at First
Engineering is insanely powerful in Wrath of the Lich King Classic. This profession is so overpowered that every single player will take it not only for leveling but for the endgame as well. So get Engineering and level it up, while leveling up your character. While leveling the most useful thing will be the opportunity to repair your gear or to sell trash to a vendor with just one repair bot. 
You can also be equipped with rocket boots that will speed you up in dungeons or areas, where you can't go mount. There are quite a lot of these areas in Wrath of the Lich King Classic. Parachute Cloak can normally save a lot of time, there are a number of situations where you're on very high cliffs while leveling in Northrend. Paragliding will save you a lot of time and, what's more important, will give you great emotions, when you parachute for a long distance instead of just walking through the entire location. It will also provide you with some extra AOE damage and some more features.
Farming More Dungeon Quests in WotLK
Unlike in TBC, dungeon spamming in Wotlk doesn't bring as many benefits outside the XP. Now dungeon questing should be faster in Pre-Patch. As we said, a busy server will slow down questing, as will PvP. So it might be worth keeping a group of friends to hand in case you need to hop inside one of the expansion's many dungeons as you level.
The only real benefit to dungeons is using them to gain reputation via the faction tabards. As some factions will have some of the most important enchants. Kirin Tor has the caster head enchant, Knights of the Ebon Blade for physical damage, and tanks will go for Argent Crusade with healers working on Wyrmrest Accord. 
Leveling Up Your Gear Quickly
The way to speed your leveling up is to gear up. Any level 60 can apply TBC leg enchants like runic spell thread, that extra stamina and damage are absolutely huge and you can't afford to miss it. Speaking of enchants fully enchanted white armor should last until at least level 30. One big enchant you need to make sure you get is minor move speed on your boots. Just having that extra speed will save you hours of travel time. Meanwhile, fiery weapon enchants on melee weapons will have you destroying mobs. Casters can enjoy their 30 spell power enchant for their weapon as well. Just remember that non-soul binding items like skinning knives can be reused on multiple characters.
Finding More People to Play Together in WotLK Pre-Patch
Seriously, leveling up and everything around, it is so much more fun when you have people to enjoy the journey with. Whether that is real life friends or online friends or a guild, leveling up is so much more fun when you have people around you to share the experience with. As we will be starting at level 1 with no dungeon finder or anything like that, there is a social necessity involved and if you're looking to do dungeons while leveling up, you need to have a group for that. For this particular reason, you can check the Classic WoW Subreddit and join different Discord Channels if you're looking for people to play with on these Fresh Wrath Servers.
If you want to level up your characters quickly in WotLK Classic, you can try to adopt these ways in the game. At the same time, you also need Buy WoW Classic WotLK Gold to get good gear or weapons for your characters, which helps them pull through difficult dungeons in WotLK.