WoW WotLK Love is in the Air Event Guide: How to Farm More Love Tokens in the Event
Date: 2023-02-15 08:43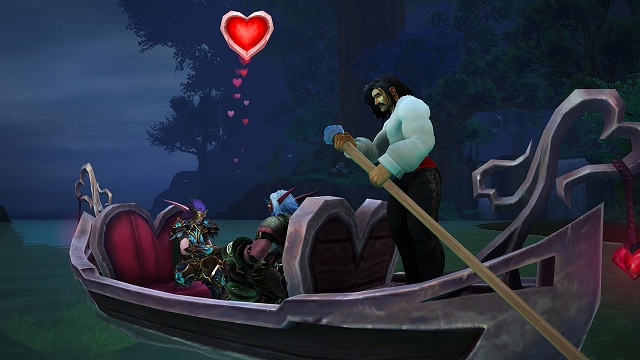 In February 2023, WoW WotLK Classic releases the new Love is in the Air Event for players in the game. Because of the Valentine's Day, the developers expect players can also experience the happiness of celebrating this romantic festival when they are playing games in WotLK Classic. Players can complete related quests and earn Love Token to exchange good rewards in the game. Do you want to know where to farm more Love Tokens in Love is in the Air event? You can read this article and learn from the guidance. Players can get Cheap WoW WotLK Classic Gold to level up their characters fast in order to join in high level raids. 
Love is in the Air is the World of Warcraft counterpart of Valentine's Day. As such, you will find yourself crafting bracelets & Lovely Charms bracelets during the event. To get the lovely charms bracelets, you can request a gift for the Banshee Queen. After accept the daily request, then you'll get a lovely charm collector skit. You need 10 chance to make a bracelet which you need for the daily quest. You need to kill the enemies, they can be green but you can get the item from the gray enemy. After a few minutes, you can manage to get 10 lovely charm, you just create them, drop chance is maybe like 20-30%. Click on the lovely charm and you get the bracelet.
How to Farm More Love Tokens in WoW WotLK Classic
Love Tokens are the currency used during the holiday and are obtained through daily quests or farming enemies for Lovely Charms. They can be traded into the Lovely Merchant for holiday themed loot.
Lovely Charms
Travel to Stormwind or Orgrimmar and locate the Crown Company. They're outside of the auction house and are usually surrounded by people. Start by talking to the flying goblin and picking up a Lovely Charm Collector's Kit. This will allow you to pickup "Lovely Charms" from any enemy that would give you XP (so green or higher). It's got a random chance and the items automatically go into your inventory. Just keep it there. Once you have 10 you can turn them into a Lovely Charm Bracelet. This is the objective of the four "A Gift for the …" daily quests and can be turned directly into Love Tokens.
Lovely Charm Bracelets - Directly sell these lovely charm bracelets directly on the auction house, so this is definitely something you can make also quite a lot of gold with
Swift Lovebird - The main item you want to purchase with love tokens is of course the Swift Lovebird mount, as this mount is only something you can get during these two weeks' event, and then after that, you can set it on the AH throughout the year.
While the Love is in the Air World Event is active, you can get Love Tokens by completing daily quests and by defeating the Crown Chemical Company every day.
Apart from that, you can obtain an endless supply of Love Tokens by farming Lovely Charms. Here's how to do it:
Get the Lovely Charm Collector's Kit by speaking with Kwee Q. Peddlefeet in any of your faction's capital cities.
With the Kit in your inventory, defeat enemies that provide experience or honor for a chance to get Lovely Charms.
Combine 10 Lovely Charms to create a Lovely Charm Bracelet.
Trade each Lovely Charm Bracelet for a Love Token at the Lovely Merchant.
There are a large range of quests for players to complete for Love Tokens in WoW WotLK Classic. You can try to accept more quests when you are wandering around the main cities in the game. And you can Buy WoW WotLK Classic Gold to get good and rare materials for characters, which can be used to craft good weapons or armors.