WoW WotLK PVP Classes Guide: How to Choose the Best Solo Class for PVP Mode
Date: 2022-09-21 08:45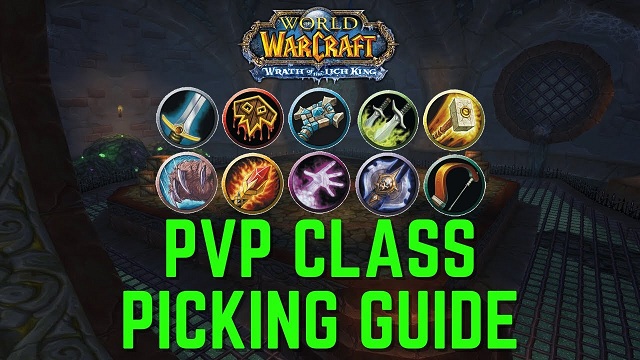 Many WoW Classic lovers are excited about the return of WotLK expansion. They are willing to explore the new dungeons or compete against other players in the game. Some players especially love playing WotLK PVP mode. So, they want to know how to choose the best Solo class in the beginning of the game and upgrade the character to the best. You can read this article and learn from the guidance carefully. Players can get WoW WotLK Gold to collect several rare materials for leveling up weapons or gear fast in WotLK Classic.
Best Solo Class for PVP Mode in WotLK
Arms Warrior
Arms Warriors have dominated PvP since the beginning of World of Warcraft, and continue to do so in WotLK, being one of (if not THE) strongest spec in the game in both the 2v2 and 3v3 arena brackets. There is no other tier they could possibly be in, but the S-tier.
Things don't change massively for Arms in WotLK, we just get a whole lot of buffs. Sweeping Strikes gets moved to the Arms tree again, a great boon in 3v3 and for cleaving Warlock pets — we now eat Warlocks up for breakfast. Juggernaut gives us a significant mobility boost, making us one of the most mobile melee DPS around. Unrelenting Assault allows us to occasionally shut down casters and healers, giving us a 75% healing reduction against the latter when paired with Mortal Strike. But of course this all pales when compared with Bladestorm, our incredibly overpowered 51-point talent which absolutely shreds everything (and Warlocks in particular) and gives us CC immunity for 6 seconds. This ability was so overpowered that Blizzard had to nerf it by making it stop when you get disarmed, but many specs in the game don't have that ability and thus get ran over by it like roadkill.
Subtlety Rogue
Rogues are the undisputed kings of PvP. The skill level to play them effectively can be fairly difficult but in the right hands they absolutely dominate. While their damage is lower overall they control the battlefield with so many of their abilities. The key ability they have is Shadowdance, giving them a remarkable advantage to use their crowd control skills and set up kills. They work so well with many different team compositions.
Frost Mage
Frost mages, with their bright attacks, dominate the WotLK PVP scene due to their crazy roots, slows, and Blink. If you can master their kit, you can avoid their lacking defenses. There's just little room for error.
Unholy Death Knight
Death Knights play a super important role in the Wrath of the Lich King solo meta, we're confident in saying that DK is the best overall dueling class since they are super well equipped for 1v1 situations. Death knights are one of the few classes with multiple cooldowns with powerful offensive tools like Summon Gargoyle and generalized defensive tech with AMS, Icebound Fortitude, and self-healing, This makes DK's an execution test in any dueling setting as they can gradually rotate through their multiple defensive options while challenging virtually every class with their offensive power. They have favorable matchups against every other class in 1v1s with the exception of the rogue who will be their toughest fight in the early stages of the expansion. 
If you want to choose the best solo class for PVP mode in WotLK Classic, you can try to experience one of these listed classes in the article. Meanwhile, in order to climb up to the high rank in PVP mode, you can Buy WoW Classic WotLK Gold to purchase good gear or weapon for character and enhance their abilities in battles.