Genshin Impact 1.7 Leaks: Release Date, Inazuma Map and more
Date: 2021-06-16 08:48
The Inazuma region is rumored to be arriving in Genshin Impact's 1.7 update, a number of leaks have revealed significant chunks of information from the update. From the leaked screenshots, it's really astonishing how much visual variety Inazuma has. Really hyped for the next patch.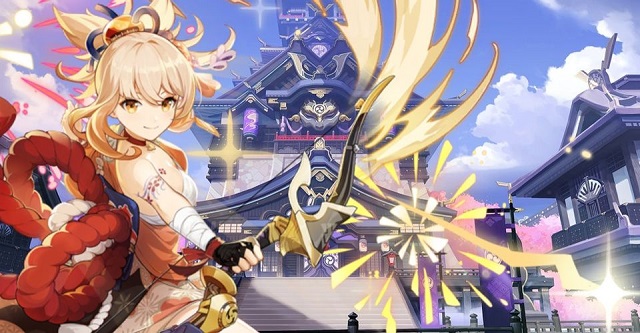 The Inazuma region in Genshin Impact is an island nation based around the Electro element that's supposedly inspired by real-world Japan. So far, the region hasn't made its way into the free-to-play RPG yet, although rumors and possible leaks have pointed at its debut for several months. The latest alleged leaks show off the entire map, but just how reliable does this Inazuma map seem?
Alongside that, a new picture of Ayaka has leaked which shows the highly anticipated character's in-game screen. The picture shows the character's in-game model, along with the stats. This further suggests that we might be indeed getting Ayaka in the 1.7 Update, something fans might be quite excited to know.
Rumors are now pointing to the mainland of Inazuma not being added to Genshin Impact until Genshin Impact 2.0. That being said, we may see islands of Inazuma beforehand, possibly in Genshin Impact 1.7. One of these islands was revealed by miHoYo as Tsurumi Island. Once meeting Kazuha in Genshin Impact 1.6, it is expected that 1.7 will feature the Traveler trying to get into Inazuma with the help of Beidou and the Crux Fleet. Since Inazuma's borders are currently closed, the former pirate would be the perfect person to help smuggle players into the alienated nation.
For now, players are trying out the various things the 1.6 Update has to offer. Ranging from a new region known as the Summer Islands to the addition of the new character, Kazuha, the 1.6 Update will keep fans engaged for quite a while. We should be getting more leaks in the days to come.
The update applies to PS4, PS5, PC, iOS, and Android. There is still no official release date for the Nintendo Switch version of Genshin Impact. By the way, if you need to buy Genshin Impact Accounts, we Z2U.com is the best place for you!