How to Level Up Quickly in Bless Unleashed: Fastest Way to LVL Up in Bless Unleashed
Date: 2021-08-16 08:46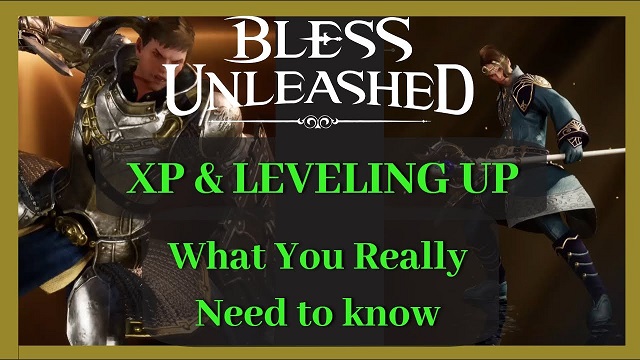 Level cap of 45 is the maximum level in the bless unleashed. As you increase your level, you unlock more content. Here are a few suggestions that will assist you in gaining XP quickly in Bless Unleashed.

How to Level Up Quickly in Bless Unleashed
Play the main quest
Not only does playing the main quest accumulate experience at a solid rate, but this will also unlock more content in the game, including Dungeons, Region Quests, Bosses, and extended areas of the World Map — all opportunities to acquire even more experience.
Be wary of side quests
The experience gained from side quests is minimal, so if you're trying to farm it at a substantial rate, avoid doing them. The exception is if you're aiming to acquire Skill Experience, in which case, completing Side Quests is the right approach.
Complete regional quests and bosses
Once new locations are unlocked in bless, make sure that you complete the regional quests and bosses that will help you to level up further in the game.
Take on enemies solo
Try to fight against your enemies solo as it will only add up all te potential experience for yourself  which will help you to level up fast in the game.
Feel free to grind with a group
Whenever you take down a boss or other enemy as part of a player group, the XP is shared. There is an argument to be made for taking them on solo though. Boss XP is worth a lot more when you're fighting solo. Since experience is divided between the entire group evenly, there's a definite bonus to playing alone. If you're going for speedy powerleveling though, having a troop of players blitzing content can't be beat.
Locations for XP Farming
These are a few locations for XP farming that will help you keep things rolling when you run out of quests to do. You can do group mob grind in these locations to get a handsome amount of XP
·Car Decors (For beginners)
·Rift in Stezza (Probably most famous spot)
·Castle Crasher Location (Frequented mob grind spot)
·Wolves (Good spot for player vs player)
·Hell House (The most prolific grinding spot)
·Tristeza Snakes (Quite a crowdy place)
If you find it hard to level up in Bless Unleashed, you can find a professional booster at Z2U.com to help you! Except for boosting service, you can also buy Bless Unleashed Star Seeds, items, accounts and more here, cheap, safe, fast, 24/7!