Destiny 2 Dawning Event Guide: How to Obtain More Sharp Flavor in Destiny 2
Date: 2023-01-04 08:45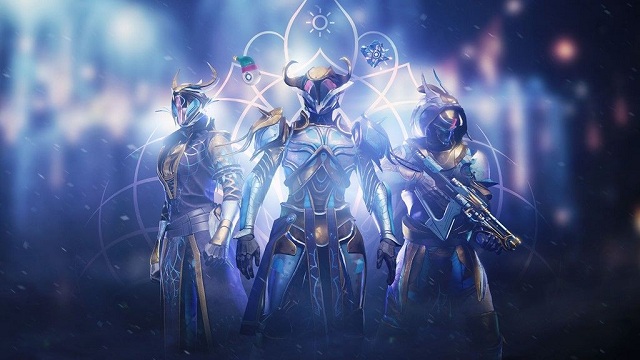 Destiny 2 Dawning Event provides players with different quests and rewards in the game. In this holiday event, players can try to make cookies for characters and obtain good rewards in turn. While, they have to gather the Sharp Flavor ingredient in Destiny 2. In order to make more cookies, players should get more Sharp Flavor in the game. Do you want to know how to get it in Destiny 2? You can read this article and know the guidance. Players can get Cheap D2 Silver to upgrade the gear of characters in the game and help them complete more quests in Destiny 2. 
The Sharp Flavor in Destiny 2
In Destiny 2 Dawning Event, you craft recipes for your favorite NPCs and get rewards. You need to obtain these ingredients by killing specific enemies using a specific method. Because the enemy type you kill and the method you use to kill them decide what elements you get. Once acquired the ingredient, you can craft the special recipe in the Destiny 2-Holiday oven. You can cook Vanilla Blades for Lord Shaxx using the Sharp Flavor. You can get the Sharp Flavor from killing enemies by using your Sword.
How to Obtain Sharp Flavor in Destiny 2
In order to get Sharp Flavor, Destiny 2 players must kill enemies with a blade. It doesn't matter whether it is a PvE or PvP kill, and location doesn't matter either. Simply equip a Sword and kill enemies with it. The drop rate for ingredients is low, so it may take a handful of kills before players see Sharp Flavor drop. Every day at the Tower, Eva Levante offers a series of bounties. These bounties award an ingredient upon completion, and sometimes Sharp Flavor is one of those rewards.
Sharp Flavor only drops from eliminating enemies using a Sword. The Sword is a Power Weapon, so you'll want to make sure you have one equipped and at the ready before beginning any activity. Once you have it on your Guardian, we recommend starting any Strike or jumping onto a planet and finding a Public Event before they start. 
If you can find a Public Event before it begins, you'll be able to prepare for it by interacting with the flag, refreshing all of your ammunition and Ultimate power. It's an excellent way to ensure you have plenty of energy for your Sword to begin slicing enemies in half when the event starts.
If you're looking to maximize your Sharp Flavor farming, your limiter will likely be the ammo. Luckily for players, swords are inherently ammo efficient, and with Scavenger and Ammo Finder mods, they can hunt for a fair amount of time without running out of ammo.
Dares of Eternity can also provide a steady supply of heavy ammo thanks to the Starhorse's Favor buff. If you can consistently get it, you should have more than enough ammo on your plate—and more than enough enemies to spend that ammo on.
Once you've got Sharp Flavor, you'll also need the Cabal Oil ingredient to drop in order to make the Vanilla Blades cookies for Lord Shaxx. You get Cabal Oil as a drop by killing Cabal Enemies, using any method to do so. Once you've got both Sharp Flavor and Cabal Oil, you just need 15 Essence of the Dawning to bake the Vanilla Blade cookie in the holiday oven. Then, you can give the cookie to Lord Shaxx for a sweet holiday reward.
Players are all willing to join in the Dawning Event and complete the quests for rewards in Destiny 2. You can follow the guidance and try to obtain more Sharp Flavor for cookies, which will bring you more rewards in turn. Players can also Buy Destiny 2 Silver to unlock more festival skins or items for characters in the game-shop.